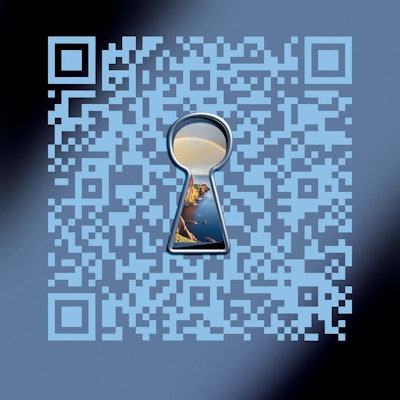 Even if you've been living under a rock, you've likely emerged enough to use a QR code a time or two in your personal life. The 2D code is capable of linking people to a treasure trove of information from a small footprint on packaging, leaflets, signage, and more.
Due in large part to the pandemic, consumers are accustomed to capturing the codes for touchless menus, easy access to info/apps, and more—and brand owners are taking advantage. In our March/April print issue of Healthcare Packaging, we profile the packaging and shippers of a high-end nutricosmetic product, where QR codes deliver on consumer engagement, geolocation and tracking, anti-counterfeiting, and brand protection.
Up next, Daniella Foster discusses Bayer Consumer Health's sustainability strategy, and notes that the government-approved use of leveraging QR codes in certain Latin American markets helps the company educate users on a range of health topics. It also allows more dynamic and sustainable content vs. printing educational materials on paper.
Beyond consumer-facing applications, many manufacturers are using enhanced labeling solutions such as QR codes, NFC labels, and RFID markers on tertiary packaging for visibility into production and distribution of products.
Below are 12 examples of brand owners harnessing the power of QR codes:
From the archives