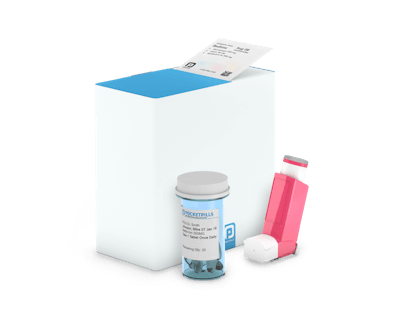 What is PocketPills?
PocketPills is Canada's first full-service online pharmacy that delivers pre-sorted medication directly to patients. There is a need for accessibility to medication in rural areas as well as cities and PocketPills is set up to meet that need. Currently available in BC, Alberta, Yukon and Northwest Territories, the company is expanding into Ontario, which will provide online access to medication to nearly 24 million Canadians.
"We're proud to be providing convenient, accessible and affordable medication to residents of Ontario," says Harj Samra, Co-Founder of PocketPills. "Managing medication is an ongoing challenge in Canada, with 50% of Canadians not taking their medication as prescribed. With prescription orders and refills managed through our app, and free doorstep delivery, we hope to significantly reduce this number."
Consultations through the platform
Patients fill and manage prescriptions through the use of the PocketPills app, with information on prescriptions and refills available through the pharmacy's platform. A low dispensing fee of $7 CAD and free delivery help make medication more affordable. The drugs are pre-sorted by dose into individual PocketPacks for easier management of medication. This also allows the pharmacy to contact each patient on a monthly basis. The aim here is to reduce the number of people on chronic medication schedules who do not necessarily talk to their pharmacist about their symptoms regularly.
"I think the key thing with us is the consultation," Samra says, noting that the contact can consist of questions that the patient might have, or worries they express with the medication, such as side effects. The pharmacy says that this process can also help compliance, lower drug wastage, and allow them to engage in the patient's therapy.
With advances in technology, these consultations can take place via live chat, phone, or email with available pharmacists, and most recently through text, which now makes up 50% of the pharmacy's communication with patients.
Before the medications are sent out, they are auto-reviewed and PocketPills reaches out to physicians if needed. This means that if a physician wants to see the patient, the pharmacy can communicate that need between the groups.
Facilitated patient adherence to medication
Except for narcotics or controlled substances, PocketPills can deliver any number of medications, including injectables, inhalers, and cold chain products—using cold chain packaging and handling—which can be delivered at separate times from other medications according to client preference and needs.
PocketPacks can contain all of a patient's monthly prescriptions, whether it be one, four to five, or nine, inside pouches. Each pouch has specific instructions written in large letters, with the dose of medication and the day and time that the drug needs to be taken. Also, if a client needs to take an inhaler at certain times, a blank pouch will be sent with the same kind of instructions to prompt the dose, according to the company.
Samra compares the PocketPacks to a compliance aid, "The traditional setting is a blister pack or blister card, but we do it in pouches, which we find much more effective, more portable, easier to use, and more senior-friendly. They're easy to rip open and we make sure that the writing is what you actually need to see."
Machinery and inspection system
The packs have clear backing with a lightly opaque front. PocketPills uses a Mckesson's PackMed machine to fill and pack these in the BC facility. Samra explains that there are a variety of machines that would fulfill the company's requirements, and each has their counterpart verification tool.
The packaging process includes gravity-set improved microchipped canisters. The software sends the file to the machine, the machine registers which medication goes into which pouch, and the microchip drops the pill down a chute into the pouch. Then the pouch is heat-sealed and placed in a recyclable paperboard box. These PocketPacks use less plastic than traditional hard vials for the average compliance aid consumer. Any plastics still used by the company are recyclable.
More potent drugs have their own set of workflows. For instance, drugs that are cytotoxic, like methotrexate, are not put in the canisters, but have a separate tablet location where they are placed individually into other trays. These trays are shot down a separate chute which is then cleaned afterwards.
The verification machine uses a number of 3D cameras, verifying at roughly one pouch/second. A package goes through the machine which identifies the drug with a QR code and a drug regimen is input before inspection:
The first camera takes an overall picture of the entire package.

The second sends out an ultrasound to get the shape of the tablet.

The third camera checks the color of the tablet at a very fine detail. If there is anything different on the color or shade, the machine is designed to flag it, which appears on a computer screen that is verified by a pharmacist.
"With any flags—if there's a shape that looks different, or a pill laying on top another pill that the machine is not able to read—it cues those up as problems," Samra says. "Then, a pharmacist reverifies that. I find with any of these packaging machines, they are just tools for the pharmacist to work a little faster and more efficiently. Cameras are better than the naked eye, but ultimately, it's the pharmacist who is going to sign off on it."
Temperature-controlled deliveries
PocketPills has a policy for keeping cold chain products safe within the appropriate temperature range for specific amounts of time. These are packaged and sent via EPS cooler to the patient's home through expedited deliveries, using FedEx or Canada's Purolator. The deliveries must be signed for by the patient. For patient convenience, deliveries can be sent to workplaces and kept refrigerated there, to be taken home afterwards so that cold chain products remain stable and safe to use.
The company says it can generally send whatever amount of the medication a patient requests and will attempt to send the temperature-controlled drug at a similar schedule to any PocketPack they are already receiving on a regular basis.
"I like to call these packs a subscription to your health," Samra says. "We say that as long as you have that box in front of you, you don't have to worry about anything else. You just take it, it's easy to read and to open. As long as your next pack comes, you're ok."
Companies in this article