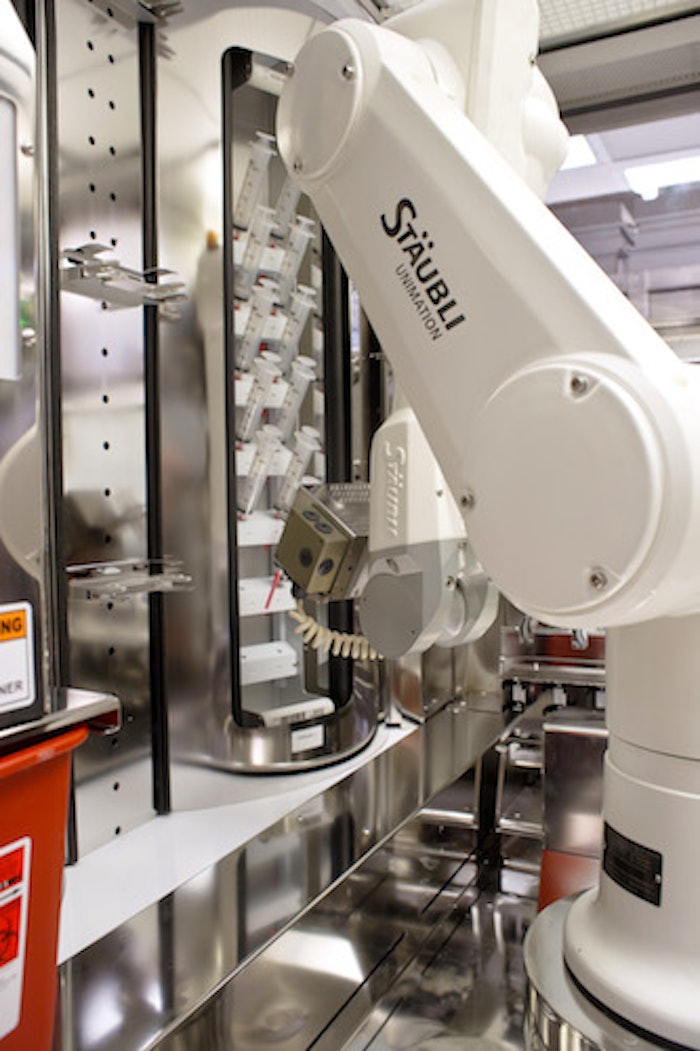 ARxIUM, an industry-leading developer of pharmacy automation, workflow and consulting solutions, today announced a partnership with the Emily Jerry Foundation (EJF). The nonprofit organization focuses on increasing medication accuracy, improving pharmacy training, raising awareness of preventable medical errors and promoting the adoption of clinically proven patient safety solutions.

ARxIUM and EJF are working to protect a patient population that is most susceptible to medication errors, children. To accomplish this goal, the organizations will form a consortium of children's hospitals in North America that are committed to eliminating IV compounding errors by 2021. The program's objective is to implement available technologies that produce safe and accurate medications and improve internal processes and training for pharmacy staff. In addition, the partnership will support pediatric hospital executives and foundations in attracting and prioritizing investments toward safer IV compounding practices.

"This ambitious partnership is designed to save kids' lives and improve quality of care," said Niels Erik Hansen, president and CEO of ARxIUM. "As a recognized leader in pediatric IV compounding, we fully understand the unique needs and challenges of this sensitive patient population. That is why RIVA, a fully automated IV compounding system, is able to deliver precise, patient-specific doses in very small volumes and diluted concentrations. More importantly, RIVA, which delivered its first live dose in 2008 to a premature infant, was created to eliminate accidents similar to the one Emily and her family experienced."

Two-year old Emily, who was in the final stages of chemotherapy, received a manually compounded intravenous medication that contained more than 20 times the recommended amount of sodium chloride. Within hours, Emily was placed on life support and passed away three days later. Following Emily's tragic death, her father, Chris Jerry, founded EJF and is now considered one of the leading advocates for improved medication safety and pharmacy training measures.

"Our partnership with ARxIUM is a significant step forward in helping eliminate preventable medical errors and ensuring other children and parents never experience a similar situation," said Jerry, who serves as president and CEO of the foundation. "We're partnering with ARxIUM because RIVA is an industry leading answer to preventing compounding accidents and contamination. I strongly believe that if RIVA was available during my daughter's treatment, she would still be with us today."

ARxIUM's RIVA offers hospital pharmacies multiple applications to ensure dose safety and repeatability for pediatric patients. The system provides low volume and concentration syringe output, Luer hub compensation and many other features for accurate dosing needs. RIVA has globally produced more than eight million IV doses and hundreds of thousands of sterility test doses without error.