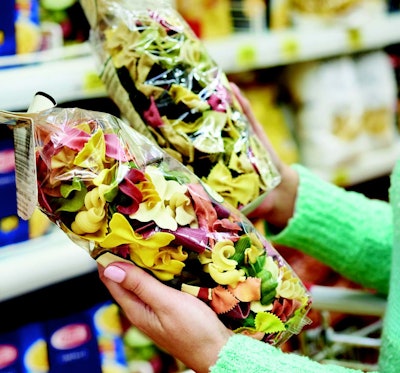 According to the "2019 Flexible Packaging Market Assessment" by PMMI Business Intelligence, there are four challenges to the growth of the flexible packaging industry, including uncertainty in the supply chain due to rising costs of materials and tariff impacts, and rapid changes due to consumer buying habits and innovations in the industry.
Tariffs:
US tariffs on raw materials used in inks and packaging could be an issue for the flexible packaging industry:
• A direct impact would be felt by manufacturers who use thin grade aluminum foil used in flexible packaging applications, and while these may not be of significant volume in the big picture, higher import fees would have to be passed on to customers.
• On the equipment side, printing presses and other converting machinery are massive steel constructions, which is impacted by the current 25% tariff on steel.
Costs:
34% of manufacturers are resisting switching over to flexible packaging because their current packaging machinery is in place and expensive to replace. Some of the common raw materials used in flexible packaging have experienced steep price increases, while the prices for polypropylene, used in resins, and packaging films have been rising due to reduced supply.
Consumer Buying Habits:
Consumer buying habits are changing with the growth of online shopping vs. traditional shopping and distribution:
• Online shopping is often perceived as a challenge because it reduces the emotional impact traditional packaging generates in retail stores.
• Manufacturers are struggling to adapt packaging to suit online shopping - where products are often purchased without consumers seeing the packaging.
Rapid Technological Changes:
One of the biggest challenges to manufacturers with flexible packaging is the rate of speed required to keep up with rapidly evolving business models.
• Flexible packaging companies will have to make technology upgrades to meet these demands, requiring further capital investments.
Download the free Executive Summary of this report or, PMMI Members can download the entire report here.
Source: PMMI Business Intelligence, 2019 Flexible Packaging Market Assessment.
Learn more about flexible packaging solutions and machinery at PACK EXPO Las Vegas, September 23-25.