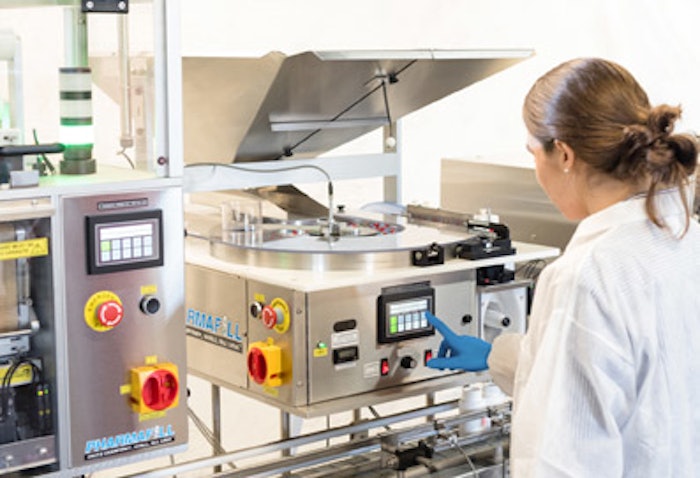 The Pharmafill(TM) line of tablet counters from packaging machinery manufacturer Deitz Co., Wall, NJ (www.Deitzco.com), features a new diagnostic mode that enables operators to check machinery settings and verify proper performance at low speed before running the pill counters at full speed. Performing each step in the process in slow motion from feeding and counting to filling and advancing the bottles downstream, the diagnostic mode was devised to help optimize speed and accuracy, prevent operator error, and help quickly uncover the source of any issue in need of troubleshooting.

To be showcased at Pack Expo International booth LS-5802 in Las Vegas, NV on Sept. 23rd, 2019, the inventive diagnostic mode is included as standard on the fully automated Pharmafill TC3 tablet counter and on the semi-automatic Pharmafill TC4 tabletop tablet counter at no extra charge. The versatile pill counting machines automatically count opaque, translucent or transparent tablets, capsules, caplets, softgels, lozenges, gelcaps and other solid oral dose products and discharge them into bottles with 99.95% accuracy. The higher speed TC3 counts at up to 2,500 pills per minute while the compact TC4 electronic tablet counter fits on a common table or counter top.

The Pharmafill capsule counters are designed and manufactured in the company's Wall, New Jersey headquarters. The automated filling machines ship fully tested and inspected with a two-year warranty.

For more information, contact the sales staff, Deitz Co., Inc.; 1750 Route 34, PO Box 1108, Wall, NJ 07719 USA; 732.681.0200; Fax 732.681.8468; www.deitzco.com; sales@deitzco.com.