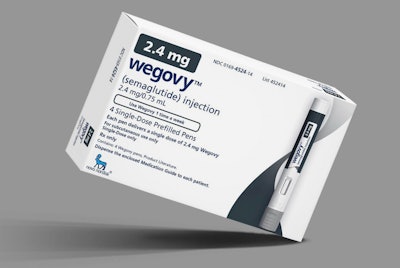 Eli Lilly
According to a recent ABC News article, Eli Lilly's popular Type 2 diabetes drug Mounjaro could be approved for weight loss by the end of 2023. The drug, marketed under the brand name Wegovy, was originally approved as a diabetes medication but has been found to promote weight loss in clinical trials. It is administered via injection once a week and is designed to help people with obesity lose weight and improve their overall health.
In clinical trials, Wegovy was found to be highly effective in promoting weight loss, with participants losing an average of 15% of their body weight over the course of 68 weeks.
The approval of Wegovy is significant, as it provides a new treatment option for people struggling with obesity, which is a major risk factor for a range of health problems, including heart disease, diabetes, and certain cancers.