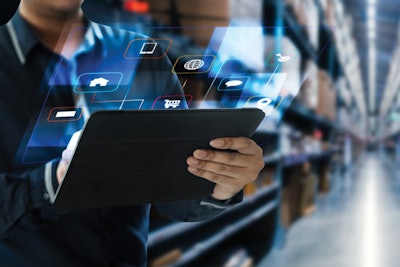 At HDA's Distribution Management Conference this week in Indianapolis, multiple panelists and attendees hammered home how critical it is to ensure open communication with trading partners as the pharma manufacturing and distribution community hurtles toward November 27, 2023—the compliance deadline when DSCSA requirements come into full force. [Editor's note: Email may get some bad press these days, but it's still the most ubiquitous communication tool for intercompany messaging.]
Pam Clements, GM/director of operations at Smith Drug Company, highlighted a major hindrance that manufacturers can take steps to tackle: the simple act of a distributor trying to reach the appropriate contact at the manufacturer.
Clements said she's run into issues where she communicates with her contact at the manufacturer regarding tracing data exchange via the person's email at the company. "But people come and go. Someone leaves the job, and often there's no auto-reply letting you know who to follow up with. It can take weeks just to find out who's taken over the role," she explained. "My advice to manufacturers is to make a generic email like DSCSA@[companyname].com to keep that continuity for your trading partner."
Max Peoples, owner at RxScan, LLC & Uptown Pharmacy LLC, echoed this sentiment to panelists later during a Q&A session related to exceptions reporting: "From a dispenser perspective, it would be really nice if the industry could come up with a common email address, like [email protected] or [email protected], for example, so when my system identifies the exceptions, it's built in there, I hit a button, and it'd be really nice to be able to just email off the exceptions list to that particular address. Maybe the industry could solidify around how the dispensers are going to report exceptions. I doubt you'd want to get phone calls on these if you could get an email over to a common place—not to the representative's email address, but a consistent address."
As Heather Cooley, project lead, strategic operations and initiatives, at McKesson added, the second part of this advice is to ensure someone is actually checking these messages and responding.
It's not just dispensers and wholesalers requesting consistent contacts. As Mike Mazur, director, trade operations at Pfizer Inc., said, it can be a struggle for the pharmaceutical manufacturer to find the right person to engage with at the trading partner. It may not be such an issue with big trading partners or large regional chains, but he noted that when you work with mid-tier and smaller customers, it's a challenge to identify who the individual is that (a) understands the DSCSA and (b) can start understanding what's ahead and what needs to happen in terms of the connections for data exchange, or be able to articulate how they're planning to handle DSCSA, whether that's via EPCIS files or not.
---
---
Companies in this article