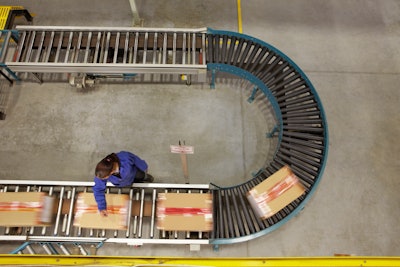 Last month, Tim Hayes reported on Amazon's new multi-modal identification aims to link photo recognition and robotic packing in its warehouses. This is, of course, an ongoing topic as vision technologies emerge and evolve to meet industry needs.
Recently, GS1 US issued a statement on the topic, clarifying their work with Amazon and other members of their Board of Governors, explaining that the barcode is here to stay:
"At GS1 US we have been delivering unique product identification standards for 50 years, which has improved supply chain visibility and inventory accuracy for many of the world's biggest brands and small businesses across industries. GS1 standards have guided companies on their digital transformation journey from the first brick-and-mortar barcode scan in 1974 to the more recent rise of omnichannel commerce. Throughout this period, we have collaborated with industry leaders to automate their supply chains, ensure interoperability across trading partners and "innovate together" – including with one of our biggest members, Amazon.
Recently, Amazon and others began exploring emerging technologies like computer vision to augment product identification in their warehouses. At GS1 US, we support computer vision development, believe multi-modal identification and advanced technologies will complement existing barcoding standards, including the growing usage of 2D barcodes and RFID for product identification.
The barcode delivers essential product information for retailers and their consumers, and is scanned over six billion times a day. GS1 Standards will always remain a relevant and necessary part of retail operations.
We're thrilled to have deep collaboration with members like Amazon, which currently sits on our Board of Governors, to drive supply chain and ecommerce innovation while also meeting the growing needs of today's connected consumer. Our standards are constantly adapting to facilitate interoperability with emerging technology while ensuring precise identification is never lost."
Companies in this article