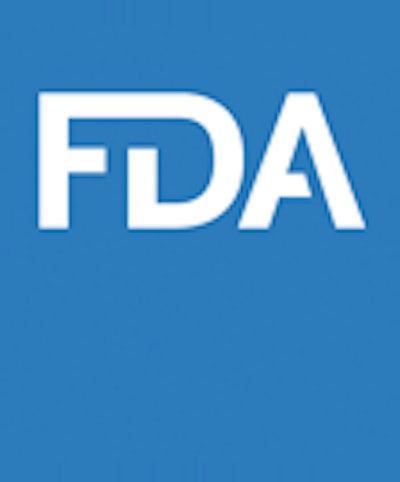 The following is an edited version of a statement by Jeffrey E. Shuren, MD, JD, Director - CDRH Offices: Office of the Center Director.
The U.S. Food and Drug Administration continually works to oversee sterilization methods for medical devices to ensure they are effective and used in amounts that are safe for the patients and healthcare professionals who use them. Ethylene oxide, or EtO, is currently the most commonly used method in the U.S. to sterilize medical devices and is widely used by medical device manufacturers and contract sterilizers worldwide.
The Environmental Protection Agency, which regulates industrial facilities to ensure unsafe emissions levels are not released into the environment, has announced plans to propose an air pollution rule later this year to address emissions of ethylene oxide at commercial sterilizers.
The FDA has been proactively working with medical device sterilizers to reduce the amount of EtO they use, while still effectively sterilizing products to help ensure they meet the EPA's standards for ethylene oxide emission levels. In addition, the agency has prioritized reducing the use of ethylene oxide and several actions to develop programs and initiatives to support innovation in medical device sterilization.
For example, it launched the EtO Sterilization Master File Pilot Program for premarket approval (PMA) holders of high-risk devices that enables certain changes between sterilization processes and facilities that reduces the amount of ethylene oxide concentrations used to sterilize medical devices without compromising safety and effectiveness. To date, 11 sites and 28 class III devices are included in the pilot.
Multiple organizations have also expressed interest in the recently announced 510(k) master file pilot program, which exponentially expands the number of medical devices that are eligible for pilot participation.

The Innovation Challenges the FDA launched have also shown encouraging progress with new strategies to reduce EtO emissions. Early observations suggest that some facilities have cut emissions ranging from 20% to 35%, with the potential to impact millions of devices. In general, manufacturers are targeting an ethylene oxide cycle concentration that is 11% to 66% less than the typical ethylene oxide concentration range. In addition to reducing emissions by lowering the EtO cycle concentration, Challenge participants are exploring the potential for using alternative sterilization methods, such as vaporized hydrogen peroxide, supercritical carbon dioxide, and nitrogen dioxide for certain types of medical devices. In some cases, device manufacturers are working collaboratively with contract sterilizers to validate new or different sterilization methods, as well as the feasibility for scale up.
While signs of innovation are promising, other methods of sterilization cannot currently replace the use of EtO for many devices. To that end, the FDA is equally concerned about the potential impact of shortages of sterilized medical devices that would result from disruptions in commercial sterilizer facility operations. The FDA supply chain program is ready to work with industry to help prevent and mitigate potential shortages due to reduced supply of certain ethylene oxide-sterilized medical devices.
Companies in this article