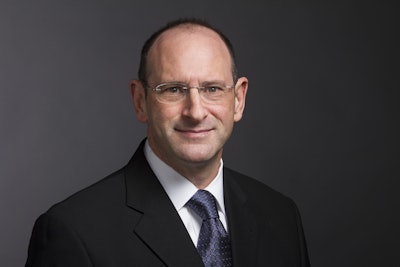 LAWS
FDA announced a new Youth Tobacco Prevention Plan in late April, trying to keep kids away especially from e-cigarettes, as part of the comprehensive anti-tobacco plan it announced last July.
It appears that such electronic nicotine delivery systems, or ENDS, "have become wildly popular with kids," says commissioner Scott Gottlieb, M.D., and they're as hard to detect as they are easy to use, he says. He adds that kids might use them without even knowing they contain nicotine.
Turns out, FDA has been "conducting a large-scale, undercover nationwide blitz" to crack down on retailer and online sales to minors. It also worked with eBay to get listings removed for some of these products, and is pressuring manufacturers to try to reduce their appeal to youths. The agency is also enhancing its educational campaigns about the dangers of all kinds of tobacco products.
EFFECTS
FDA has been taking so many different aggressive actions against smoking that it's easy to forget that Congress only very recently added tobacco to FDA's regulatory plate, with 2009's Family Smoking Prevention and Tobacco Control Act. The agency already was, and still is, regulating most of the nation's food and all of its drugs, medical devices, biologicals, cosmetics, animal foods and drugs and radiation-emitting products.
I used to puzzle over why Congress burdened FDA with this new job, but if protecting the public health is FDA's key goal, though, it makes sense to have it tackle tobacco. FDA says smoking is "the leading preventable cause of death and disease in the United States," causing over 480,000 deaths each year, and is associated with cardiovascular disease, stroke, type 2 diabetes, and 1/3 of cancer deaths.
The agency's recent actions in its more traditional lanes -- such as trying to speed up drug and device approvals and changing food labels – may get the most attention right now. But when we look back in a few years, it's possible that the agency's numerous actions aimed at preventing kids from smoking in the first place; its crackdown on retailers who sell to minors; its enhanced educational programs about tobacco's dangers; and, starting in August, updated and scarier labeling and advertising warnings, could add up to provide the biggest bang for the regulatory buck.
Eric Greenberg can be reached atgreenberg@efg-law.com, or visit his firm's website atwww.ericfgreenbergpc.com.
INFORMATIONAL ONLY, NOT LEGAL ADVICE