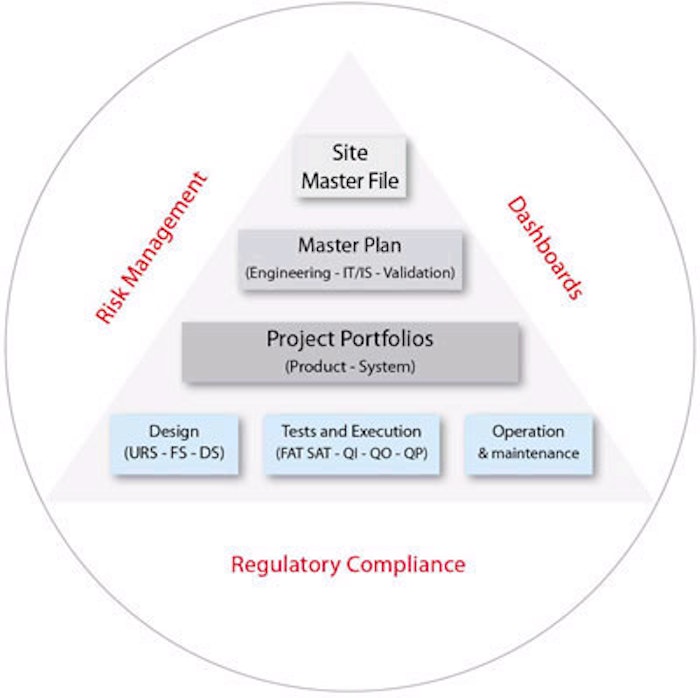 This is when each saved hour becomes critical to the delivery of a project in the pharmaceutical industry. Until this year, no management software was available for alleviating the burden of a validation process.
We are pleased to announce a solution geared toward the validation of equipment and process in the Pharmaceutical industry is now available, and at a cost allowing a short return on investment.
GxP Manager
is a software dedicated to validation activities in the Healthcare industry, for engineering, process and IT. It manages all compliance content for a project; including requirements, qualification protocols, risk analysis, test execution and traceability matrixes. The software is CFR 21 Part 11 compliant, with electronic signatures, audit trail and role based security.
GxP Manager decreases the time spend undergoing a validation lifecycle through Task Automation, Knowledge Capitalization and Risk Management. GxP Manager enables you to capitalize and reuse your data and methods, from project to project, and to enforce your procedures. The dynamic traceability matrixes, the automated publishing and the possibility to import predefined requirements and regulatory catalogues (updated weekly and available on-line) contribute to saving considerable project time.
Companies in this article