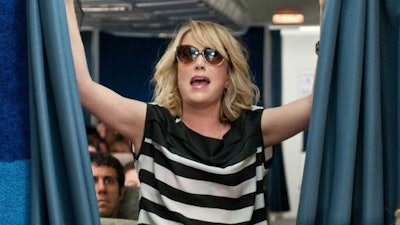 Characters acting funny after taking sleeping pills is a comedic gag used in TV and movies ad nauseam, mostly because it's hilarious. Well, according to a recent article from The Washington Post, the FDA isn't laughing and just added a strict new warning about the dangers of prescription sleeping pills.
The agency tracks side effects though a voluntary reporting system and identified 66 examples of patients who took sleeping aids and then engaged in dangerous activities like sleepwalking or driving while not fully aware. 20 of the incidents resulted in death linked to carbon monoxide poisoning, drowning, fatal falls, hypothermia, car crashes and suicide.
The drugs will now come with boxed warnings, the most severe type of cautionary message the FDA has in its arsenal. The warnings apply to Lunesta, Sonata, Ambien, Edluar, Intermezzo, and Zolpimist.
Companies in this article