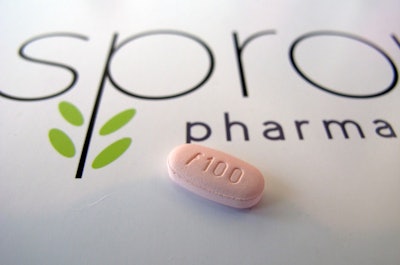 Sprout Pharmaceuticals Inc. wanted to completely remove the alcohol warning from the packaging of its female libido drug, Addyi. However, a recent Bloomberg article reported that the FDA nixed the idea and ordered a rare label change.
Addyi treats hypoactive sexual desire disorder, and is also known as the "little pink pill," a nod to Pfizer's Viagra. Sales of the drug have been slow, which can be attributed to its rigid schedule. The pill must be taken daily, and women are instructed to avoid alcohol when taking it or run the risk of fainting due to low blood pressure.
The order for label changes comes after the FDA's review of postmarketing studies, including one that was required of Sprout when the drug was approved in August of 2015. The label will now specify that women should discontinue drinking alcohol at least two hours before taking the drug at bedtime, or skip the dose that evening.