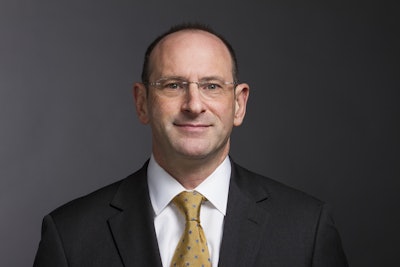 I always advise clients that compliance should be their top priority. FDA's powers over drug and device packagers include seizure, injunction, and criminal charges against responsible companies and individuals when non-compliant products are marketed. Such serious measures may not be especially common, but obviously companies still should work hard to avoid them and even less-serious regulatory consequences.
In fiscal 2014, FDA conducted 11,296 domestic inspections and 1,782 overseas inspections of facilities making drugs, devices, foods, and all the other product types FDA regulates, and the agency initiated only 11 seizure actions and nine injunction actions, for example.
FDA is pedaling as fast as it can, given its limited resources, and the industry does a pretty good job overall at keeping in line. FDA regulates via pre-marketing approval of products, but also post-marketing labeling and advertising, and product manufacturing.
Manufacturing is overseen primarily by periodic FDA inspections of the site. The tone and content of the company's interactions with FDA are crucial determinants of how smoothly the inspection goes.
Inspectors describe alleged violations on a so-called Form 483, which lists things at the plant the inspector thinks might be violations of laws or regulations that could make a product adulterated or injurious to health, and it doesn't pretend to be a complete list. The inspector typically goes over the observations with you, which can give you a chance to correct any misinformation.
The Form 483 doesn't carry any penalties by itself, though a prudent company will examine it carefully and address all the observations as quickly as possible. The good news for packagers is that many alleged violations have little if any further consequence—if they don't implicate any intentional misconduct, and, crucially, if the company remedies them quickly, or persuades FDA that they are not in fact violations.
FDA looks over the Form 483, any company response, and the inspector's Memorandum called an Establishment Inspection Report. FDA then decides whether to issue a Warning Letter about the more serious violations. The Warning Letter is a stern caution to the company's most senior management official, listing the alleged violations and telling the company to remedy them or face potentially serious consequences.
A Warning Letter also has no penalties attached to it, but is still best avoided. It's posted on the FDA website, which is embarrassing, and usually leads to time-consuming and expensive remedial steps. FDA issued 8,813 Warning Letters in fiscal 2014.
The most serious actions FDA can pursue include criminal charges, seizure of product, and an injunction against the company and individuals making or moving an offending product. For some products, they can also seek civil money penalties. All of these remedies are 'judicial,' that is, FDA has to ask a judge to issue them.
FDA has some administrative remedies available, too, which it can do by itself, including withdrawing product approvals, revoking licenses, and ordering recalls of devices or biological products. If FDA takes an administrative action, the affected company can appeal it to a court.