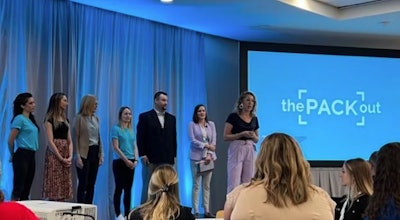 The goal of the[PACK]out is to bring healthcare packaging professionals a relevant, interesting, and actionable program that's energizing and connects them with other industry professionals who speak their language. The foundational and tenured tracks offer applicable education across design, sustainability, and usability for a range of experience levels.
After a successful inaugural event last year, the conference returns to Austin, TX, at The Line Austin from May 9 to 11, 2023.
Early bird registration is open until January 31, 2023 at $999, or until they sell 50 badges at that price. Register here.
Conference founders encourage attendees to choose their own adventure. Possible tracks include:
Technical Skills
Innovation
Leadership & Management
ASTM Standards
Healthcare Packaging Process Qualification
ISO 11607
Healthcare Sustainability
Healthcare Packaging Testing & Inspection
Visit thePACKout for more info.
Stay in the loop by signing up to receive newsletters.