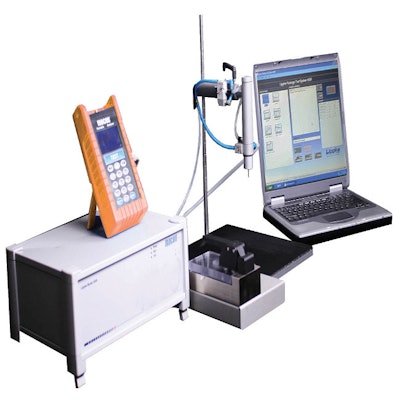 It is the latest instrument in the MultiCheck® series and measures headspace carbon dioxide (CO2) in addition to oxygen (O2). The unit also measures leak detection, seal strength, and one-way degassing valve performance via MOCON's new Valve Test Unit™ (VTU).

Because five different tests are combined into one unit, the MultiCheck® 425 system significantly impacts time, labor, and samples needed to conduct individual testing. Instead of destroying five different packages to conduct the same number of tests, a single package cycles through all of the tests on one unit. First the O2 and CO2 headspace analysis, followed by the pressure decay leak test, then a seal-strength burst test, and finally the valve test, which tests both the leak and the seal strength of the valve.

In addition to the new valve tester, the MultiCheck® 425 is based on the marriage of two separate MOCON technologies-its Lippke® 4500 (leak detection/seal strength) and its hand-held Pac Check® 325, O2/CO2 headspace analyzer.

The MultiCheck® 425 unit is ideally suited for flexible packages with degassing valves. Applications include: coffee, pet food, agricultural chemicals, resins, medical, and others requiring pressure relief.