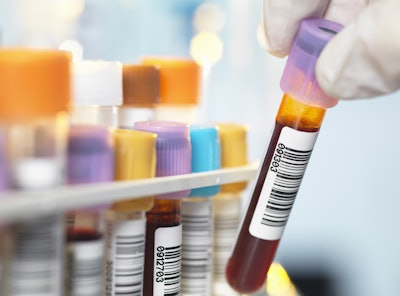 FDA defines In Vitro Diagnostics (IVD) as test samples such as blood or tissue taken from the human body in order to detect diseases or other conditions. They can also be used to monitor a person's overall health to help cure, treat, or prevent diseases.
"In vitro diagnostics may also be used in precision medicine to identify patients who are likely to benefit from specific treatments or therapies," says the agency. "These in vitro diagnostics can include next-generation sequencing tests, which scan a person's DNA to detect genomic variations. Some tests are used in laboratory or other health professional settings and other tests are for consumers to use at home."
Combine advancing treatment technologies with an aging global population, a rise in chronic conditions, and increasing home health care, and it's easy to understand why there's optimism for the IVD market's future.
HNY Research, for example, projects that the IVD Quality Control market will grow from $1.24 billion this year to $1.54 billion by 2023. Says the report, "This market is mainly driven by the growing number of accredited clinical laboratories across the globe and growing need to ensure the accuracy of the diagnostic test results. However, the increasing use of multi-analyte quality controls is expected to offer lucrative growth opportunities to market players."
A Market.biz report shows even healthier projections for the global and regional BRIC (Brazil, Russia, India and China) IVD market, gauging its 2017 valued at $10.49 billion and predicting it will rise at an 8.4% Compound Annual Growth Rate to 2023, when it forecasts the market to reach $17.03 billion.
"Some of the prominent trends that the market is witnessing include increasing occurrence of chronic and infectious disorder and rising government expenditures on healthcare," says a recent ResearchAndMarkets analysis.
Companies in this article