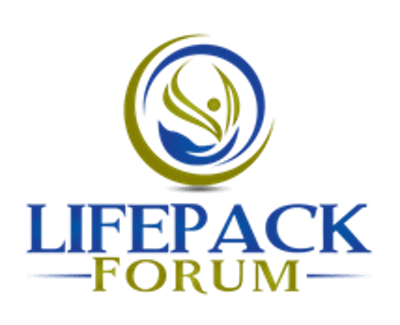 LifePack Forum, Inc. announces its healthcare packaging seminar and exhibitor showcase will be held May 6-7, 2014 in Suzhou, China at the Suzhou Marriott Hotel, Gusu District.
The inaugural event is sponsored by Eastman Chemical Co. and Steripack.
Session topics include the following:
• The macro perspective of quality and safety in healthcare—Christian Orejudos, Executive VP, Chief Operating Officer, Shanghai Redleaf International Women's Hospital—keynote speaker
• Sterile medical packaging design and validation
• Chinese and international packaging regulatory updates
• Industry and supplier innovations in the areas of packaging materials and package testing
• Challenges related to a global distribution environment, including cold chain shipments
LifePack Forum addresses the growing healthcare industry in China for the discipline of healthcare packaging. LifePack Forum's event in Suzhou, China brings together seasoned industry technical experts and those new to the industry to present and explore technical healthcare packaging information in a seminar format. There will be significant networking opportunities through our networking sessions and exhibitor-supplier showcase. LifePack Forum provides the venue and technical content to help solve the challenges faced by packaging professionals in China.
LifePack Forum, Inc. is the result of the collaboration of two long-time healthcare packaging professionals, Karen Polkinghorne and Karen Greene. Polkinghorne is Packaging Engineer and a Medical Packaging Specialist with a materials science company and Greene is Vice President Sales and Technology of Life Packaging Technology LLC, a packaging engineering services and consulting firm.
"Karen Polkinghorne is the creative and strategic force behind LifePack Forum. I am delighted to collaborate with her to bring our combined technical expertise, market knowledge, and passion to the Chinese medical device industry. We are focused on creating a platform for technology sharing, networking, and learning around the issues that are vital to designing, testing, and validating healthcare packaging. The packaging and the product are truly a system and lives depend on safe and effective packaging," says Greene, Managing Partner.

"Karen Greene is a pillar in the medical device packaging community and truly an expert in the area of design and testing. Dedicating her time and talent to LifePack Forum Inc. speaks to her passion for sharing her technical expertise and experience for the betterment of the global medical packaging industry," Polkinghorne, Managing Partner.
Greene and Polkinghorne have been contributors to the industry growth and development within North America and Europe and through LifePack Forum, strive to bring the same benefits of knowledge sharing and learning to the Chinese market.
LifePack Forum's brand of education and training is scalable to other healthcare and lifesciences packaging topics, locations, and venues. The partners say, "Look for future LifePack Forum events within China and throughout the world."
To learn more about this event, call Karen Greene, Managing Partner, 760/835-2260 in the U.S., or e-mail her at karen.greene@lifepackforum.com


Companies in this article