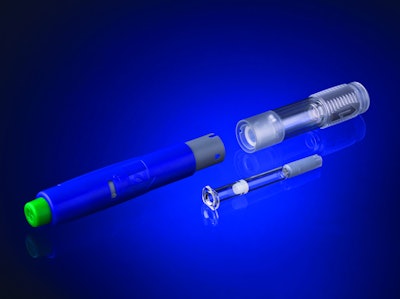 As biologics gain market share, greater scrutiny is being paid to the interaction between biologic/drug products and container closure systems, including stability during shelf life and particulate burden, among other critical quality attributes.
Over the last several years, biologics recalls have increased due to quality issues, including fundamental weaknesses in primary glass containers that have resulted in problems such as breakage or delamination. Additionally, as more attention is paid to the integration of primary drug containers with devices to form combination products, finding solutions to these problems has taken on an increased urgency in order to protect patients by assuring the integrity and proper delivery of biologics.
In a recent draft guidance, "Immunogenicity Assessment for Therapeutic Protein Products," the U.S. Food and Drug Administration called attention to issues commonly associated with container closure systems, including:
• Denaturation and aggregation of proteins at glass-air interfaces
• Delamination and particulate formation in certain formulations
• Protein aggregation associated with silicone-lubricated containers
• Leachables from container components
These issues may affect the therapeutic activity of biologics, and the recommendations come at a time when such issues have led to an increase in the number of recalls. For instance, in 2011, 10 drug product recalls were caused by glass particulates in the drug product solution.
The pace continued in 2012 with recalls of 19 lots of four different injectable oncology products caused by the discovery of glass particles. These recalls may adversely affect not only the supplier's reputation, but also, in the case of innovative products, perception of specific brands relative to the competition in key therapeutic spaces.
In an effort to safeguard patient health, pharmaceutical manufacturers have reacted to these issues in a variety of ways. In cases where the burden has not yet been sufficient to justify a change to the container closure materials, more rigorous product inspection regimens have been instituted. This may include more rigorous tests on incoming materials to minimize the risk of failure. New processes, including testing that can be predictive of deleterious effects such as glass delamination and breakage that are normally observed long after the product has entered distribution channels, have also been developed.
To help solve fundamental incompatibilities that may exist between a drug formulation and its container, manufacturers are exploring and adopting alternative materials, such as cyclic olefin polymers, which may help assure stability during a biologic's shelf life. The pace of adoption has been different in various markets due to local regulatory and cultural forces. In Japan, presentation of products in a plastic format is common due to an emphasis on visual product quality and disposability. In the U.S. and Europe, this trend has been slower, but examination of plastic materials as part of stability studies is growing more common, and the launch of new biologics in a plastic format as part of product lifecycle management is likely.
Another consideration in this process is the need to integrate primary containers into drug-device combination products. As patients take a more active role in their individual healthcare, and the administration of injectable drug products is downshifted from physicians to caregivers and patients, there is a greater need to provide an easy-to-use delivery system or device that assures safe and reliable administration. This may include the use of prefilled syringes, which help to assure dose accuracy and proper handling when compared to a vial and disposable syringe in the home setting. There is also an increase in the use of disposable auto-injector systems, which may aid in dosing convenience and frequently include safety features that hide the needle from patient view and protect it after use.
Finally, there is a trend toward new systems that allow for greater patient convenience. These systems include the use of pen injectors for frequently administered products, even outside of the diabetes space, as well as large-volume delivery systems that can affect either less-frequent administration or conversions of products from intravenous to subcutaneous administration. Such systems may reduce the need for patients to spend hours in a clinic to receive therapy.
As home injection trends rise, pharmaceutical/biologic and packaging manufacturers must concentrate not only on how the biologic reacts with its primary container, but also how the container interacts with the delivery device, and finally, how the patient interacts with the assembled system.
Issues, particularly breakage of primary containers, have been reported that have resulted in recalls when either the primary container and the device constituent interact, or when the patient interacts with the delivery system. Various approaches can be taken to address and mitigate these problems.
In the case of prefilled syringes, adjustments in design or accessories may help. Ergonomic finger flanges and other assistive accessories may help patients with reduced dexterity or other comorbidities that make traditional prefillable systems potentially difficult to use. In some cases, high forces required to administer products with elevated viscosities have led to unique designs to assure ease of use. In some extreme instances, the forces required to administer a viscous dose from a prefilled syringe may increase the risk of breakage, and thus necessitate either the development of alternative glass designs or a switch to plastic syringes.
In the case of auto-injectors, forces exerted on the container have also led to breakage and required either the redesign of systems, changes to primary containers, more rigorous quality control, or a combination of all three. Additionally, the nature of the siliconization process for glass syringes may increase the likelihood of incomplete delivery due to variable forces over the distance that the piston travels. This is an unacceptable occurrence that may lead to sub-therapeutic dosing and unfavorable outcomes for patients, and these problems are likely to increase over a biologic's shelf life.
Lastly, large-volume systems have placed an even greater focus on device-container compatibility. To deliver larger volumes, these systems typically have larger diameter components, which require greater force to deliver the dose. Care must be taken to assure proper function and that this function remains feasible over time.
As the trend toward self-administration continues, the need for careful consideration of primary container design and interaction with biologics, devices, and the patient becomes more critical. Regulatory scrutiny in this space is likely to continue to increase, requiring a more proactive approach on the part of pharmaceutical/biologic companies to address these questions. Partnering with a packaging manufacturer early in the development process may help pharmaceutical/biologic companies create unique solutions to the challenges of biologics and injectable drug packaging.
>> Article supplied by Bart Burgess, director, business development, Self-Injection Systems, West Pharmaceutical Services, Inc.
Companies in this article