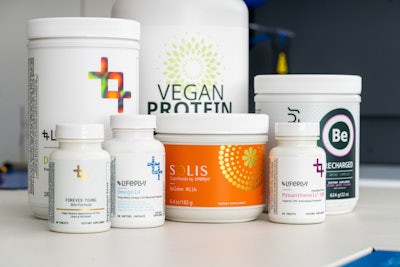 Lifeplus is a global supplier of nutritional supplements and lifestyle products, producing hundreds of SKUs for products ranging from daily vitamins and superfood supplements to sports nutrition and skin care. The company prides itself in formulating nutritional supplements and lifestyle products to the highest standards of design and quality. It takes a holistic approach to operations, starting from the ingredients it sources through to its manufacturing processes, including its packaging operations.
With such a high volume of labels—over 400 product labels in 22 different sizes and eight different languages—Lifeplus required a simple, streamlined, and automated approach to consistent label printing. Because nutraceutical product labeling regulations depend on the product's classification, such as dietary supplement, food, or food ingredient, compliance requirements vary and are critical. When it comes to packaging, any change in a product or process could render pre-printed labels obsolete and unusable, resulting in wasted inventory.
Holistic approach to labeling
"Relying on pre-printed labels could easily turn to wasted labels with the frequent changes common in this industry, such as changes in formula," says David Polomsky, plant operations manager at Lifeplus. "Before we turned to the SurePress digital label presses, we outsourced all of our label printing. Our need for flexibility to update labels and print as needed and minimize wasted labels is what lead us to search for solutions to bring label printing operations onsite."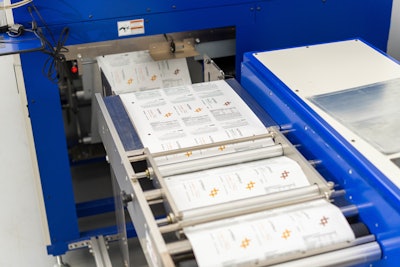 The Lifeplus team learned about the Epson SurePress at the PACK EXPO industry tradeshow. When evaluating which technology would be the best fit for its needs, Polomsky notes that "color accuracy, machine reliability, and label consistency were important factors."
Additionally, sustainability matters to Lifeplus. It implements environmental programs in its facilities, including the use of 100% post-consumer recycled materials for every product packaged in-house, and needed its equipment to support its sustainability efforts.
---
Related Reading: Pre-Owned Automated Line Increases Line Efficiency for Contract Packager
---
Lifeplus initially installed two SurePress L-4533AW label presses and most recently onboarded a third press, the SurePress L-6534VW, in order to support growth and keep its label printing volumes ahead of the production volumes.
"Lifeplus selected Epson over other brands as its capabilities and production throughput met our needs," says Polomsky.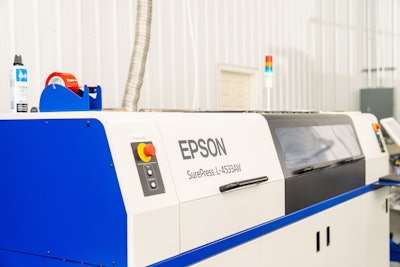 Epson's SurePress digital label presses are designed to serve a range of printing environments–from short-run jobs to large label converters. The SurePress L-4733AW water-based resin ink digital label press builds upon its predecessor, the L-4533AW, the only prime label press with white ink reported to be under $300,000. The press uses minimum colors to deliver maximum gamut at a low total cost of ownership (TCO). The SurePress L-6534VW UV inkjet digital label press offers reliable and repeatable high-speed printing of up to two million square feet per month, according to Epson Remote Management Services, and offers Digital varnish ink for matte and gloss spot varnish.
The transition to bringing label printing operations in-house can seem daunting for businesses that have relied on outsourcing labels. But for Lifeplus, the process of establishing onsite label printing operations was free of stress and obstacles. Brian Johnson, compliance and technical manager at Lifeplus, notes, "The onboarding process and initial training were a breeze. It helped that we were strategic and used up the outsourced label inventory and essentially recreated the labels as the inventory was declining."
Printing 100,000+ labels per week
The Lifeplus manufacturing facilities in Batesville, AR, total 135,000 sq ft and all of the Lifeplus product labels come out of these facilities. Lifeplus has 22 different die sizes, and its bottle labels alone range in size from 4-oz bottles to 100-oz bottles.
Lifeplus uses the three SurePress machines to label all its products, including capsules, soft gels, topicals, liquids, powders, and tablets for each of its product lines. Polomsky notes the facility typically prints 100,000 to 200,000 labels per week.
"There are legal requirements for all the labels we print, and requirements vary for each country in which we sell," says Polomsky. "It is very important that our labels are consistent, and we have the ability to react quickly to any changes needed to our labels. The ability to calibrate each press to Pantone colors assures we can print any label on any press and achieve the consistency that we require."
---
Related Reading: Batch Mixer Enables Precise Powder Formulations for Nutraceuticals
---
The Lifeplus team adds that they now have a streamlined internal process for label printing and planning a week in advance. They also appreciate that they do not have to store and manage an inventory of 10,000 pre-printed labels.
Lifeplus operator, Mitchell Satterwhite, says, "The day-to-day interaction with the press is simple and straightforward. The Wasatch software is easy to work with. I feel comfortable leaving the presses unattended and running overnight because they can easily handle themselves."
The SurePress L-6534VW offers unattended operation and automation features, including maintenance of the inkjet nozzle, to keep productivity high, TCO low, and press operation simple.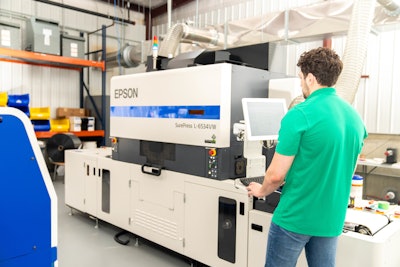 Next steps
"Having the flexibility to print labels when needed to ensure waste is minimal and not having to store an inventory of hundreds of thousands of labels makes us more efficient," says Polomsky. "Now, we're able to be smarter about our workspace and workflow."
Lifeplus recently began a 30,000-sq-ft expansion to its manufacturing facilities to house new manufacturing lines for gummies and soft gel capsules and has plans to build up to three more new facilities over the next five years, increasing its facility size to more than 250,000 sq ft.
Lifeplus prides itself on its commitment to quality and manufacturing to the highest standard. "Because quality comes first, we invest in the very best equipment out there for every department. Our label printing and packaging operations are no exception."
—Edited by Keren Sookne