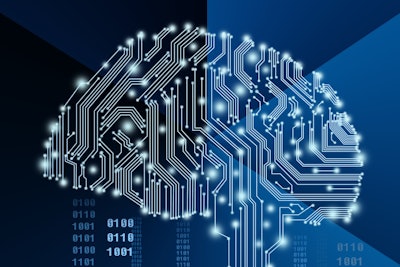 Understanding the Reshoring Effort
Supply chain interruptions related to COVID-19 have prompted manufacturers to consider bringing operations back to the U.S. But success depends on new ideas and new technologies.
How and Why Pharmaceutical Manufacturers Are Applying Artificial Intelligence
From early identification of process degradation to quality inspection optimization, artificial intelligence can make a dramatic impact on a company's competitive advantage, as evidenced by pharma industry applications.
Metered Dose Inhaler Line Centralizes Control from Canisters Through Pallets
A deep dive into a "one machine" concept for a metered dose inhaler line, with system integration for 18 pieces of machinery and components from a variety of OEMs.
Fewer Ampoule Rejects with Automated Inspection
Pharmaceutical manufacturer CDM Lavoisier decided to fully automate its inspection process for injectable glass ampoules, using the new AIM 3000 from Syntegon Technology. (For more on deep learning in pharmaceutical inspection, click here.)
OEM Redesigns Equipment to Incorporate XPlanar Floating Movers
The levitating material handling technology from Beckhoff is being used by Plasmatreat in its equipment to position materials beneath spray nozzles for plasma pre-treatment and coating.
---
---
It's Time to Step-Up Machine Safety
OEMs understand the need to comply with machine safety standards, but new requirements may necessitate bringing in a third party to help mitigate risk.
Data and AI Accelerate Digital Transformation in Pharma
The PDA Annual Meeting emphasized the growing need for pharma manufacturing facilities to become digitalized to improve productivity, open the door to further technologies, and make the most of the 'digitally native' workforce.
Podcast: Autonomy on the Plant Floor: Getting along (and ahead) with Robots
In the first episode of UnPACKed with Automation World, Director of Content, David Greenfield takes us into some of the truths and myths about automation during the past year. Were robots adopted at a higher pace over the past year or did use stay the same? What vertical markets saw the largest benefit? Are there specific robotic technologies he sees as offering the most potential for CPG production operations?