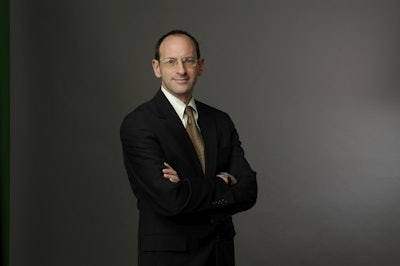 How can packaging help thwart misuse and abuse of opioid medicines? FDA wants to know, and they won't fully know unless you tell them.
Opioids are morphine-like pain relievers. As useful as they are for legitimate uses, they are often misused and abused, and can be addictive. FDA considers their improper use to be a "major public health challenge." An FDA task force reported last year that narcotic pain reliever overdoses are way up in the past 20 years, and opioid-related hospitalizations and emergency room visits are way up as well. .
As part of the solution, here's what FDA imagines: "Innovative designs for opioid analgesic packaging, storage, and/or disposal systems could help prevent or deter misuse and abuse without diminishing access for patients with legitimate prescriptions."
It's one of the areas an FDA task force advised should be explored, along with efforts like better education, labeling, and development of products to treat abuse and overdose.
It will be up to the packaging industry, drug industry, academics, and others to inform FDA about what's doable and effective, but FDA already has a number of ideas. They point to ``track-and-trace'' capabilities, radio-frequency identification-based systems, microchips embedded within tablets, and in-home medication deactivation and/or disposal systems. An FDA representative said in response to our questions, "In addition to comments on existing designs,
FDA is interested in hearing about new and innovative ways to address the problem through packaging design, including ideas for new designs and creative applications of existing designs."
They want to further explore concepts already used for other purposes, like "medication adherence monitoring technologies" that could be "used or adapted to help prevent serious complications (e.g., overdose, addiction) by supporting proper dosage and administration, and could also help prescribers monitor for signs of abuse or medication sharing by facilitating effective patient management and follow-up." Packaging technologies that limit access to the drugs "could help prevent use of the medication by someone for whom it was not prescribed, thereby, preventing accidental exposure [e.g., by a child or other household contact] or theft," says FDA.
For packaging developers, this will sound like a familiar challenge, as it requires accounting for multiple, seemingly competing goals. FDA says that any suggested technologies should "be feasible to implement, and should not impair access for patients who have legitimate prescriptions."
FDA even wants to hear about ways they might help you on the business side with a new idea. They also want to hear about ways to encourage R & D and "if promising technologies are identified, incentivizing the pharmaceutical industry [e.g. via patent extensions] to adopt such technologies." Comments are due June 9, 2014.
Companies in this article