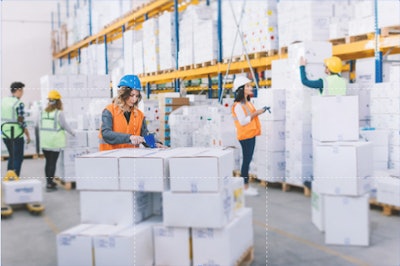 This content was written and submitted by the supplier. It has only been modified to comply with this publication's space and style.
As the Drug Supply Chain Security Act (DSCSA) compliance deadline quickly approaches, HDA will host its annual Traceability Seminar two months early to provide more time to work through solutions and challenges before November 27.

The Traceability Seminar for Enhanced DSCSA Education will be held from August 29 to 31 in Washington, D.C., where participants will be able to connect with industry experts to discuss their existing issues during expert-led roundtable meetings, panel discussions, and lectures. Plus, trading partners will have the opportunity to discuss best practices and solutions during educational sessions and networking opportunities to dive deeper into traceability solutions and help them prepare for the approaching deadline.
To register, click here.
"With the pharmaceutical supply chain in a critical work period, the Traceability Seminar will provide an opportunity for industry stakeholders to share their experiences and challenges and, ultimately, align on outstanding compliance issues," said Perry Fri, EVP, Industry Relations, Membership and Education, HDA. "In our role as a convener on all things DSCSA, HDA looks forward to hosting educational offerings to help supply chain partners forge ahead as the November deadline comes into view."
The seminar will include:
A presentation from the FDA highlighting DSCSA regulatory updates;
A discussion on HDA's proposed phased implementation of the DSCSA;
Information on how to apply for an FDA waiver, exception or exemption from the law's provisions;
Real-world recommendations on exceptions handling and mitigating data errors;
Critical GS1 updates on systems implementation guides; and,
An opportunity to meet with numerous technology provider sponsors during table-top exhibits.
Notable speakers will include industry experts from McKesson Corporation, AmerisourceBergen and Cardinal Health, in addition to insights from Connie Jung, Senior Advisor for Policy, FDA; Tracy Nasarenko, Sr. Director, Community Engagement, GS1 U.S and more.
HDA has been active on issues surrounding pharmaceutical traceability for approximately two decades. With the pharmaceutical supply chain in an uneven state of readiness for the November deadline, the association wrote a June 2 letter to FDA recommending that the DSCSA's final requirements be implemented in phases to build capacity and stabilize the law's complex processes. The phased approach would include a limited FDA grant of enforcement discretion to certain DSCSA requirements and trading partners, with full implementation phased in over a period of two years and would ensure the supply chain continues without disruptions to patient care.
To register for HDA's annual Traceability Seminar, convening August 29 to 31 in Washington, D.C., click here.
HDA hosts three-part DSCSA-focused webinar series this summer
As the final DSCSA deadline approaches on November 27, join HDA for a free three-part webinar series on system solutions and processes for compliance. The three sessions will cover:

GS1 standards and updates on DataHub and GLN management
Industry readiness updates
Industry recommendations for DSCSA enforcement
New and emerging technology solutions for data issues, including exceptions handling, product tracing, and verifications

Registration is complementary and includes access to all three webinars, which will convene at 1 p.m. (ET) each day via Zoom. 
Thursday, July 6: GS1 GLN Management and DataHub Overview: How to Acquire and Maintain GLN Data
Thursday, July 27: DSCSA Implementation: A Phased Approach and Other Industry Recommendations
Thursday, August 17: DSCSA Solutions Panel: Innovative Systems for Solving Compliance Requirements
To register for the free webinars, click here.
Companies in this article