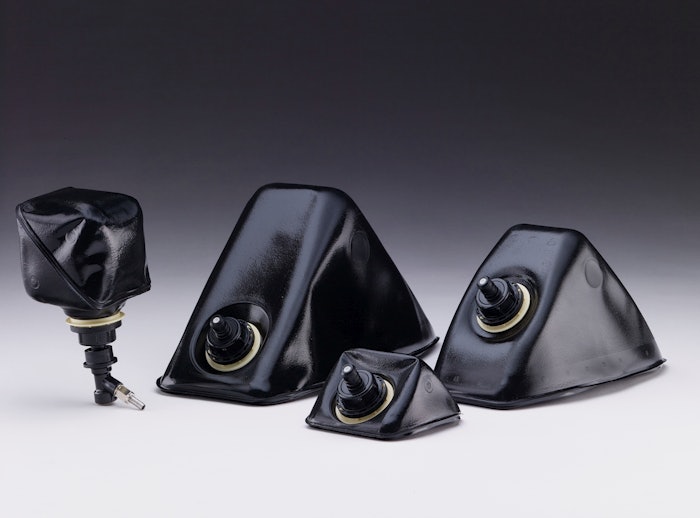 RPC Promens Industrial's UN-approved Politainer™ is available in sizes from 1 to 30L, Politainer comprises a PE container held within a sturdy "cardboard" outer. It reduces material use by as much as 75% compared to rigid containers. Empty packs are shipped flat packed—1,440 5-L packs can be placed on just one pallet—maximizing storage and greatly reducing the impact of transportation in terms of both cost and the environment.
RPC Promens also offers a unique closed filling system, whereby the Politainer can be directly linked to a filling machine via special connectors, providing a mess-free operation that also minimizes the risk of contamination.
Politainer collapses as the product is used, which helps to ensure complete evacuation of the container with minimal residue. The collapsed PE container is fully recyclable, which aids in disposal.
Companies in this article