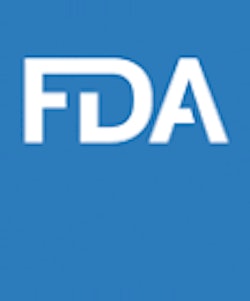 FDA Deputy Commissioner for Food Policy and Response Frank Yiannas recently gave an update on the agency's New Era of Smarter Food Safety program. Following is a statement from Yiannas.
Q: Before the pandemic, FDA was talking about a New Era of Smarter Food Safety. We were expecting a blueprint to be released by now. Where does that stand?
Yiannas: We had planned to publish the New Era of Smarter Food Safety blueprint in March but had to shift our efforts to pandemic response. Just to backtrack a bit, the New Era is an initiative that FDA announced last year designed to create a more digital, traceable, and safer food system. We want to leverage new technologies, analytical tools, and approaches to keep foods safe in the midst of what I believe is a food revolution. Foods are being reformulated, new foods and new food production methods are being realized, and the food system is becoming increasingly digitized.
We have been working behind the scenes on the framework that will support this work going forward and will publish the blueprint when the time is right. But the issues and challenges we've seen in our pandemic response has shown me how timely this work is and how valuable it will be in the future.
For example, part of the New Era work involves dealing with the reality of e-commerce as more and more consumers order foods online that are delivered right to their door. We have been considering what steps we need to take to ensure the safety of those foods in how they are produced, packaged, and transported. When we first started talking about this, we were anticipating that 20 percent of groceries would be ordered online by 2023. That benchmark may have been blown out of the water by consumers sheltering in place. I don't see that trend reversing when the crisis has passed.
Another core element of the New Era plan is to foster and support food safety cultures on farms and in food facilities. We do not believe we will make dramatic improvements in reducing the burden of foodborne disease without addressing how employees think about food safety and how they demonstrate a commitment to this goal in how they do their job.
It's clear to me that a food safety culture is also one that protects the employees from risks associated with workers who are sick, regardless of the type of virus or bacteria, and supports the maintenance of clean and sanitized facilities.
As part of our New Era of Smarter Food safety initiative, we want to enable a more digital, traceable food system. This type of food system will increase transparency and resiliency. For example, it could help us anticipate and prepare us to address the kind of supply-chain imbalances that we are seeing now.
This experience has also reinforced something I already knew – how important it is for government to work with the private sector. In speeches, I usually end by saying that my years in the private sector taught me what industry can do to keep food safe. And my time at FDA has shown me how much government can do. But what is crystal clear to me, I'd conclude, is that we can do so much more together. The truth of that statement has really been brought home because we cannot get through a crisis of this magnitude without effective public-private partnerships.
Other stories you may like:
JBS USA Closing Pork Facility Indefinitely
$19 billion Coronavirus Assistance Program to Support Food Producers Announced
Smithfield Foods Closing 2 More Meat Processing Facilities
Good Foods Manages Production Fluctuations During Pandemic
Tyson Foods Installs Walk-Through Temperature Scanners 
COVID-19 Survey: Nearly Half of Processors Have Supply Chain Disruptions
With Supply Chain Disruptions likely, CPGs, OEMs Swap Strategies
General Mills' Unique Plan to Keep Up with Demand During Virus Pandemic
Companies in this article