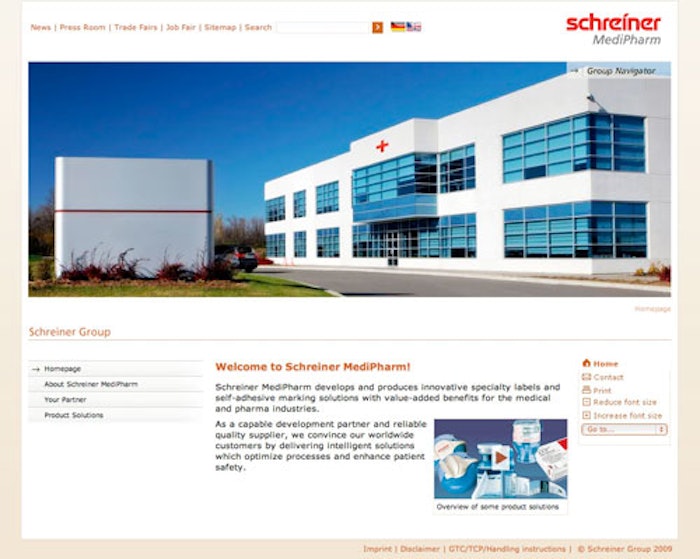 Prospective customers are encouraged to visit the new website at
www.schreiner-medipharm.com
.
Based in the Munich area of Germany, Schreiner MediPharm is a global leader in the development and manufacture of innovative specialty labels with value-added benefits that have set the standard in the healthcare and pharmaceutical industries. Schreiner MediPharm's expertise is based on over 50 years experience. The family-owned company provides specialty labels and label printing services to the biggest names in the healthcare market in over 20 countries around the world, including Japan.
Schreiner MediPharm's U.S. facility, Schreiner MediPharm L.P., is located at 300 Corporate Drive, Suite 10, Blauvelt, NY 10913. For more information, please call 845-848-9000, e-mail
info@schreiner-medipharm.com
or visit our website at
www.schreiner-medipharm.com
.
Companies in this article