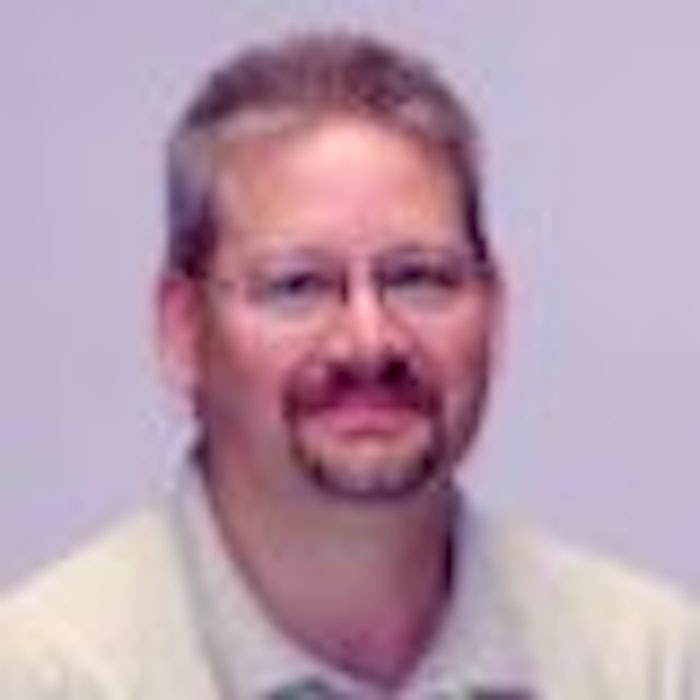 Many in the packaging community see vision systems as a major financial investment that's especially tough to justify in a difficult economy. "Discreet" vision sensors, however, can provide manufacturers with multiple benefits for an investment in the neighborhood of $2,500.
Employed on packaging lines, these sensors can help companies reduce both planned and unplanned downtime by increasing efficiency and saving costs. That was the message from Mark Sippel, product marketing manager, object identification and photoelectrics for
Balluff
. Sippel discussed, "Reducing Planned/Unplanned Downtime with Vision Sensors" at a Tuesday morning Conference at Pack Expo 2009 session.
He presented two brief case history stories on how vision sensors produced benefits for both a dairy and a pharmaceutical company. Sippel noted that historically, pharmaceutical/medical product makers have lagged behind other industries in the use of vision-based technologies, "not because of concerns about the technology, but due to potential regulatory or validation issues."
Those concerns, Sippel suggested, may be changing as pharmaceutical firms face increased cost pressures. In his pharmaceutical case history, Sippel described how a vial and cap manufacturer had manually inspected cases that contained up to 200 vials/case. That was a tedious process, and at a cost of $500 to ship each case of vials, manual inspection became unsatisfactory. Since employing vision sensor technology, the manufacturer is now keeping production rates at a higher level, with reduced labor costs.
Companies in this article