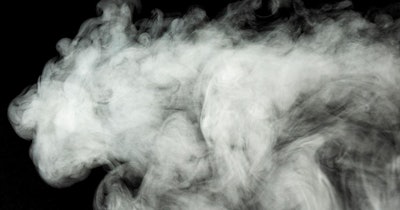 As many are already aware, there have been recent reports of a respiratory illness that, as of Sept. 10, has led to the deaths of six individuals in California, Illinois, Indiana, Minnesota, Oregon, and Kansas, which are linked to the use of e-cigarettes. 450 cases of possible illness are currently being investigated by the U.S. Food and Drug Administration (FDA), the U.S. Centers for Disease Control and Prevention (CDC), and states, clinicians and other partners, who have worked together to create a case definition. Check out the transcript of the CDC's Sep. 6 telebriefing here.>>>
Thus far, no specific products or substances have been directly related to occurrence of the illness. "Based on the clinical and laboratory evidence to date, we believe that a chemical exposure is likely associated with these illnesses," says Dr. Dana Meaney Delman, the incident manager of CDC's response to this outbreak. "However, and I really want to stress this, more information is needed to determine which specific products or substances are involved. We are aware that some laboratories have identified Vitamin E acetate in product samples, and we have connected those laboratories with the FDA Forensic laboratories to compare results."
Many cases have also reported the use of tetrahydrocannabinol (or THC, a psychoactive component of the marijuana plant) in their e-cigarettes, which have included Vitamin E acetate in them, yet other cases involved neither substance.
Delman continues to explain that continued investigation is needed to determine if there is a correlation between any specific product or substance and the illnesses observed in patients. The CDC will combine information about e-cigarette use, and product sample testing, and the clinical information from patients to get these results. To help gather and analyze as much information as possible, the FDA's laboratory is working closely with our federal and state partners to identify the products or substances that may be causing the illnesses.
Because consumers cannot be sure whether any THC vaping products may contain Vitamin E acetate, consumers are urged to avoid buying vaping products on the street, and to refrain from using THC oil or modifying/adding any substances to products purchased in stores. Additionally, no children, youth, or women who are pregnant should be using any vaping product, regardless of the substance.
The CDC and the FDA encourage the public to submit detailed reports of any unexpected tobacco- or e-cigarette-related health or product issues to the FDA via the online Safety Reporting Portal.
Companies in this article