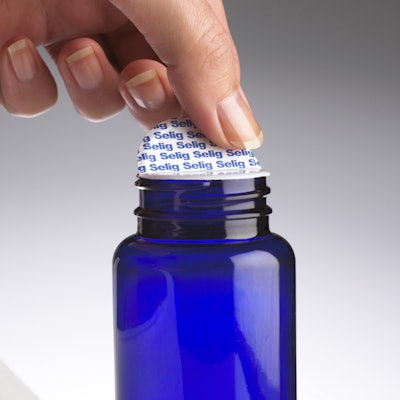 Show Daily Exclusive - In a focus group study conducted by NSM Research, safety, leak prevention and maintaining freshness were classified as "extremely important," closely followed by ease of opening, which was rated "important."
Participants were asked detailed questions to gauge their experiences with milk, peanut butter, mayonnaise and protein powder packaging. The focus groups were shown three sealing methods: closure only; induction seal; and the half-moon tabbed Lift 'n' Peel™ induction seal from Selig Group (Booth N-4961).
SEALING PREFERENCES OF FOCUS GROUP PARTICIPANTS
Product Prefer Induction Seal Prefer Lift 'N' Peel Seal
Protein Powder 100% 100%
Mayonnaise 86% 83%
Milk 77%* 44%
*33% of this group want a tamper band as well as a liner
Induction-sealed packages were strongly preferred in all four product categories with the Lift 'n' Peel design proving to be the most popular. Study participants like the induction-sealed packaging because they believe it promotes safety, leak prevention and freshness.
"Consumers are highly motivated by safety and want to buy products that are secure, won't leak, are as fresh as possible and are easy to open," concludes John Brown, vice president Global Marketing at Selig.
For more information, visit www.seligsealing.com. SD
Companies in this article