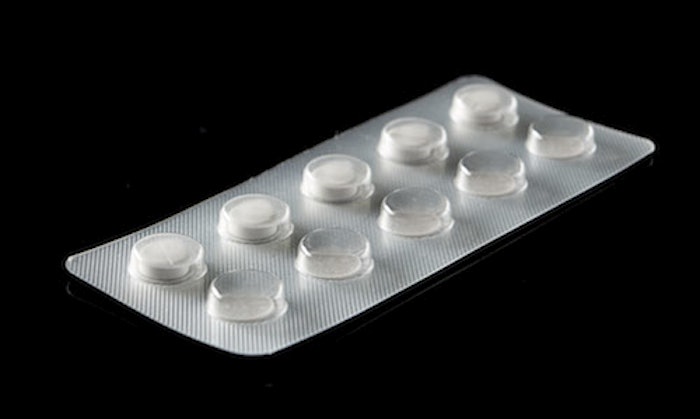 Craig Voellmicke, Vice President, Business Development for CSP Technologies, Inc. – a leader in packaging solutions that ensure product protection, enhance brand recognition and improve consumer experiences – will headline a session concerning pharmaceutical compliance at the Active & Intelligent Packaging by Design Conference, November 14-15 in Amsterdam.
Titled "Enhancing Shelf Life and Simplifying Package Design for Transdermal and Oral Solid Dose Drug Delivery with Engineered Polymers for Headspace Management," Mr. Voellmicke's presentation will showcase CSP Technologies' patented approach to tackling headspace challenges whose negative impacts, including moisture and oxygen ingress, can be detrimental to a pharmaceutical product's efficacy.
Despite being two very different drug delivery platforms, oral solid doses and transdermal patches can face similar packaging headspace challenges that impact shelf life; besides moisture and oxygen ingress, exposure to certain conditions can lead to the formation of volatile organic compounds (VOCs) and other gases that, in turn, may interact with drug products and adversely impact their stability.
CSP Technologies' patented engineered active polymers, utilized within pouch and blister packaging, can be an effective and efficient headspace management solution, addressing a wide range of desiccant and scavenging needs without the use of adhesives or purging, among other benefits.
CSP has developed Activ-Film™ and Activ-Blister™ materials to accomplish this efficient headspace management. CSP'sActiv-FilmTMtechnology can be used to control RH or oxygen levels, or to eliminate odors or reduce the levels of certain volatile organic compounds (VOCs) in a package. Solutions can be designed to solve a specific problem or address multiple issues simultaneously.
Similarly, CSP Technologies' Activ-Blister™ solutions help control the internal atmosphere of existing individual blister cavities, allowing for improved product performance and enhanced shelf life. Offering moisture, oxygen and combination absorption, the technology can be applied without the use of adhesives and without changes to the existing footprint of a packaging line. Activ-Blister™ solutions can be incorporated into a wide range of blister packaging formats, including push-through blisters, peel/push blisters, cold-form foils and high barrier films containing Aclar®* laminates.
CSP Technologies has decades of experience in providing custom polymeric and packaging solutions for companies around the world.
For more information, click here