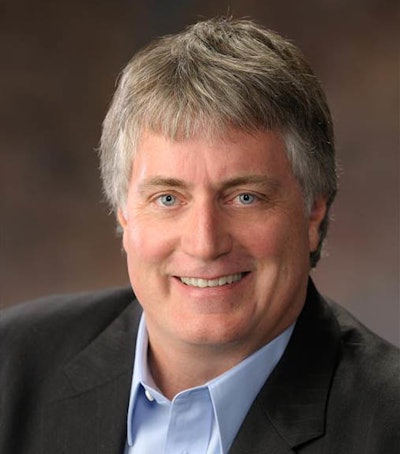 The packaging world is evolving as social media gives consumers ever-greater leverage in influencing package design. Through the use of social networks such as LinkedIn, Twitter, and Facebook, new channels of communication enable easier and virtually immediate connections at all levels of the distribution chain.
When Eight O'Clock Coffee changed its venerable package graphics late last year, some consumers used the brave new world of social media to vent their frustration with the new-look packaging. Among the comments were the following:
"Awful, awful, awful move…bye, bye Eight O'Clock, you lost this long-time customer."
"Whoever or whatever decided to destroy the branding the packaging built over 100 years and came up with the less-than-anemic 'new, crisp modern look' needs to be taken out back of the building."
"I can't imagine you did any consumer research on the new package among users…the new package is hideous."
The new packaging graphics, say the Montvale, NJ company, were developed with extensive consumer input, including an online [promotional sweepstakes] coinciding with the brand's 150-year anniversary. During that online promotion, fans of Eight O'Clock Coffee voted on their choice of two bag designs on Facebook.
"We may be 151 years old, but we don't have to look it," says Alisa Jacoby, senior brand manager at Eight O'Clock Coffee. "The new packaging unifies our brand family in a contemporary, more appetite-appealing fashion while maintaining key equities appreciated by our current consumers."
Online energy buzz
Like Eight O'Clock Coffee, Scottsdale, AZ-based Vemma Nutrition Company also employed its Facebook followers, in this instance to reenergize the look of Vemma's Verve Energy Drink products.
Says Mark Patterson, the company's vice president of marketing and brand development, "Soliciting feedback from our social media followers is important since many of them are our Brand Partners. It is vital that our Brand Partners are proud to represent our brands since they are driving product sales. Vemma used social media platforms such as Facebook and Twitter to solicit feedback from followers on the rebranding of the Verve Energy Drink and Energy Shot products through surveys and posting photos."
The company created a nine-question online survey, which presented five different labeling artwork concepts. Each design concept was applied to the regular and zero-sugar versions of the Verve Energy Drink. Respondents were asked to rate several different attributes on a scale of 1 to 5 (with 5 being the highest rating)…evaluating how well the designs represented the following attributes: energy, health, premium/high end, creativity, and attractiveness.
Respondents were also asked to rate if the designs were easy to read, and to rate keywords describing the sugar-free version. Choices were diet, sugar-free, skinny, light, and low-carb. They were asked if they thought Vemma should keep its can design or update it. Respondents were asked to choose which design was best overall.
A link to the survey was promoted on Facebook several times, sent to Vemma's Brand Partner focus group, distributed in weekly e-mail news, and to corporate office employees. Demographic information was also collected, such as number of shots consumed per week, age range, and gender. Photos of versions of the label design were posted on Facebook and followers were asked to comment on which they liked best and why.
Once the final design was chosen (based on the feedback received), an ad featuring a photo of the product with the winning label design was posted on Facebook in a photo caption contest. Followers were asked to come up with captions for the photo. A winning caption was chosen and the winner received a prize of Verve Energy Shot products.
"Through this social media network we were able to gain valuable insight and ultimately choose a design that represents the vitality of the brand and those who represent it," says Patterson.
Changing the company-consumer relationship
Scott A. Morris (shown in photo), director of the packaging program at the University of Illinois at Urbana-Champaign explains, "Social media is the use of technology to provide an interactive experience for the consumer, and has fundamentally changed the nature of the relationship between companies and customers.
"While the QR [Quick Response] codes on packages can be a beginning, by themselves they are just a link to a Web page or other content. The rest is up to the type of connection made by the QR code (or UPC scan or image recognition app). Companies intending to use this to their advantage have to realize that the content has to be compelling--you have to give consumers a reason to stay tuned in.
"Too many companies presume that they can put up a Facebook page or Web site for a particular product and those consumers will automatically flock to it and stay engaged. This can backfire--if you are not representing your product or service well and are not giving customers value or a reason to stay engaged, then you run the risk of representing your product or service as inferior or unappealing. A bad Web site or social media presence is usually worse than none at all."
Retail implications
Social media is also having an impact at the retail level. Believes Morris, "The 'old' store inventory model--even after much 'just-in-time' optimization--involved estimating in-store demand over time and having enough stock on hand to meet that demand between deliveries. Consumers might physically move from one store to another to comparison shop, but they had to rely on weekly sales information or media advertisements for information to assist with comparison shopping. With interactive media becoming a part of the retail landscape, consumers can comparison shop online, often right in the grocery aisle. They can shop for better prices, look at reviews from other consumers, and access a complete diversity of competing alternatives in a heartbeat. This has cut the cost of information and competing alternatives to nearly nothing for the consumer.
"Changes in the nature of the retail business have begun to move some segments of the market toward a power-law distribution where much of the customer population is in specialty areas, particularly where the costs of distribution and inventory are low. Put simply, even if your market is one-in-a-million worldwide, you have nearly seven thousand customers out there if you can find one another. More than that, online customers will flock to product diversity even over reduced prices--sell the customer exactly what they want and they will beat a path to your door. Specialty crafts markets such as etsy.com have been built on this and are very successful."
Morris says bricks-and-mortar consumer product stores will feel "substantial" effects. "It is possible to order into a store online and then pick up products that are not normally carried there. Most of the big retailers will do this, but consider what might happen as this becomes more granular? Could you order one tube of your favorite toothpaste at the corner drug even though they don't normally carry it? What affect will this have on the general inventory systems?," he asks.
Asked how he would best employ packaging and social media if he headed a consumer packaged goods company, Morris explains: "Think of the engagement first, and then the means and tools after that. It is an opportunity to connect to and engage with a potential customer. It is a source of customer interaction--listening to customers as well as talking at them--that can lead your new product development and new market exploration if done properly."
He suggests considering the following questions: How will you put your product in its best light to a population of people who are wise to fake viral videos and blogs, bogus Twitter feeds and overdone Web sites? How will you put your product's value in its best light? How will you keep them interested? Will you actually respond to customers in meaningful ways?
Morris believes, "The landscape of online marketing is very different now than it was five years ago, and it will be different in five years. It should not be treated as something 'those kids do with their phones,' but as a fundamental change in the way consumers access basic information from many sources, and in the way that they will be able to make judgments about products in real time. Staying ahead of the curve usually involves staying open-minded. Unfortunately, many companies are not at all comfortable with social media internally--company servers lock out social media sites, personal Facebook pages are watched, and many managers fear the breakdown of internal silo cultures. It is hard to adapt to social shifts externally when they aren't being considered internally. External change may have to be led by creative changes in internal culture."
Education benefits, too
Beyond its ability to link CPGs and consumers, social media could also help address concerns about the possible erosion of packaging skills due to job cutbacks and aging packaging veterans who are nearing or reaching retirement. For years, the packaging community has addressed this issue primarily in the form of financial scholarships, internships, equipment and material donations, educational and training seminars.
But a recent LinkedIn discussion exemplifies the opportunities in social media: A college student conducting research on pharmaceutical packaging asked about important trends and issues in the industry, inquiring about commonly used packaging materials and the advantages of packaging in-house versus using contract packaging services. Her question prompted several thoughtful responses from packaging pros from different levels within the supply chain.
Courtney Richards, promotion and events manager for Summit Media Group, says, "Not only do social media sites such as LinkedIn offer students access to industry professionals, but they also allow students to pose questions to these individuals, who might not be as accessible to students via more traditional communication vehicles."
Social media growth offers a powerful tool to those who understand how to harness that power. And financial investment in social media appears to confirm its growing power. As reported on ragan.com, an organization called Flowtown estimates that global companies spent about $480 million on social media advertising in 2006. That number is now $4.26 billion. Social networking adds account for an estimated 7% of all online ad spending, according to the report.
And by the way, you can reach this editor at
twitter.com/packagingdr
or at
linkedin.com/in/jimbutschli
.