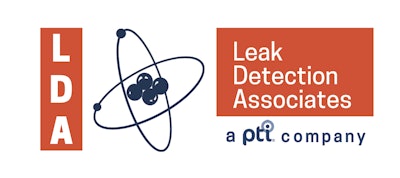 This content was written and submitted by the supplier. It has only been modified to comply with this publication's space and style.
PTI – Packaging Technologies & Inspection, a New York-based global provider of package testing equipment announced the completion of its acquisition of Leak Detection Associates (LDA), global manufacturer of helium-based, high sensitivity leak detection systems for the pharmaceutical and biologic industries.
"We are excited about this opportunity, as we see LDA as the global leader in creative helium solutions for high-risk package integrity testing, commented Oliver Stauffer, CEO of PTI. "LDA's leak detection solutions are widely recognized as a market leader for both cold chain and parenteral container applications. LDA's helium technology and decades of application expertise coupled with PTI's global network of technical specialists make this partnership a great opportunity to improve high-risk container quality and patient safety."
Brian Mulhall, current CEO of LDA, stated, "The entire LDA team is excited about becoming part of the PTI family. As a leader in leak testing solutions to the regulated industries, PTI brings a new and larger platform on which the LDA instruments and service programs can grow and expand, and we look forward to working with PTI going forward."
Jeff Morrow-Lucas, will be joining the management team of PTI and will serve as Principal Engineer, Helium Technologies. "PTI represents the next logical step in the development and expansion of our technology. I am enthusiastic about the prospects and experience they bring and look forward to working with the PTI team as we implement a number of process and sales channel improvements that will enable us to further exceed our client's expectations when it comes to the use of helium as a regulated test method."
LDA's lead product, a helium leak test system, the SIMS 1915+, combines the latest in helium leak detection technology along with its proprietary SIMS software for data collection and analysis. In addition, LDA offers a line of low temperature add-on options that enable helium leak testing to as low as -140C for individual package samples. When using helium as a tracer gas, packages can be quantitatively tested to levels far exceeding bubble and dye penetration tests, pressure decay, mass extraction, and high voltage leak detection. The LDA systems follow the guidelines set forth by the USP 1207 general chapter test requirement and more specifically by ASTM F2391-05, a method that was authored by LDA's original founder Dr. Darrell Morrow.
Quantitative leak rate data as garnered by the LDA SIMS 1915+ instrument, not only provides pass/fail package seal quality and container closure integrity but allows for direct comparison across various packaging materials and forms, production line settings, and stability storage conditions. This technology and equipment can be used for package design, tooling qualification, production line setup and package quality monitoring. In addition, the LDA SIMS 1915+ is ideally suited for packages including cold form aluminum blisters, foil pouches, vials, syringes, and cartridges requiring a higher level of seal and closure integrity to provide gas permeation or microbial ingress protection and security. With proper test fixtures to eliminate helium permeation, plastic packaging components such as vials, syringes and cartridges can utilize the helium leak methodology.
Companies in this article