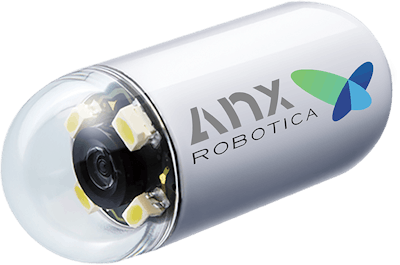 George Washington University
According to a recent Medgadget article, researchers at George Washington University have developed a swallowable video capsule that can be controlled by clinicians to navigate the stomach and identify lesions. Unlike previous devices, this capsule can be maneuvered throughout the stomach via a joystick, allowing for thorough screening of the stomach mucosa to detect issues like ulcers or bleeding. The team hopes the technology will serve as a less invasive alternative to traditional endoscopies, offering a convenient and effective way to diagnose gastrointestinal problems.
Specifically, the capsule's movements are controlled using an external magnet near the stomach, and future developments may include an AI-powered navigation system. If further studies confirm its efficacy in detecting high-risk lesions, this strategy could revolutionize screening for upper gastrointestinal problems like ulcers and stomach cancer, providing a quick and accessible diagnostic tool.