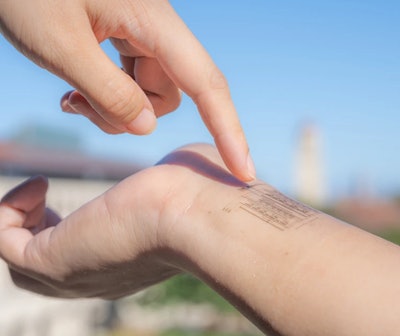 Jiancheng Lai and Weichen Wang
According to a recent Nature article, a team of researchers at Stanford University have developed an electronic skin, aka e-skin, that mimics the sensation of touch and transmits electrical signals to the brain. The e-skin is a thin, flexible sensor made from a stretchy polymer that can convert physical changes like pressure or temperature into electrical pulses. In experiments with rats, the e-skin was connected to the animals' somatosensory cortex, causing their legs to twitch when the e-skin was touched.
The development of this e-skin brings researchers closer to creating a covering for prosthetic limbs that can provide a sense of touch or restore sensation in people with damaged skin. The e-skin's flexible and soft nature allows for high electrical performance, and the team hopes to develop a wireless version in the future. While more development is needed to create a fully functional artificial skin that can respond to touch, temperature, and pressure, this breakthrough represents an important step forward in the field of artificial prosthetics.