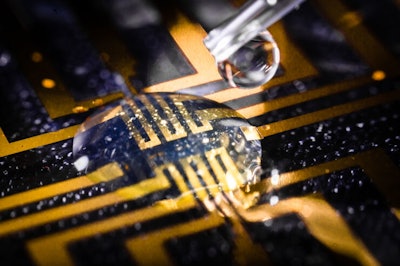 Linköping University
According to a recent Medgadget article, researchers at Linköping University have developed a new method to grow electrodes inside the body using a process called electropolymerization. This process involves the application of an electric current to a solution containing a monomer, which then polymerizes and forms a conductive film on metal wire. The resulting electrodes are biocompatible and can interface with nerve cells without causing any adverse reactions.
The team implanted the electrodes into the brains and spinal cords of rats and found that they could stimulate neural activity without causing any tissue damage or inflammation. The electrodes were also shown to be stable for up to six months, which suggests that they could be used for long-term applications.
The researchers believe that this technique could be used to create more effective neural prostheses, which could help to treat a range of conditions such as paralysis, Parkinson's disease, and chronic pain.