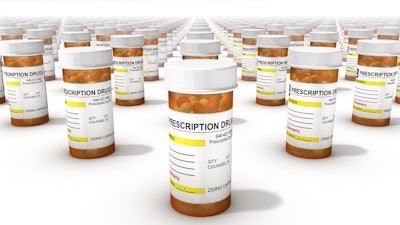 This week, the FDA released its draft guidance, Waivers, Exceptions, and Exemptions from the Requirements of Section 582 of the Federal Food, Drug, and Cosmetic Act Guidance for Industry.
The brief document describes recommendations for how stakeholders can request waivers, exceptions or exemption from traceability requirements in the Drug Supply Chain Security Act (DSCSA) and how FDA will review and decide on such actions.
The guidance notes that Section 582(a)(3)(A) of the Federal Food, Drug, and Cosmetic Act (FD&C) Act requires FDA to issue a guidance that the Secretary can grant waivers if they determine "that such requirements would result in an undue economic hardship or for emergency medical reasons,including a public health emergency declaration pursuant to section 319 of the Public Health Service Act."
Additionally, the laws require FDA to establish processes for exceptions and exemptions. The manufacturer or repackager may request an exception to the product identifier requirements "if a product ispackaged in a container too small or otherwise unable to accommodate a label with sufficient space to bear the information required for compliance with this section."
Biennial review
FDA plans to review waivers, exceptions and exemptions every two years to ensure they are still appropriate in light of any material changes, and renew them as applicable.
The guidance notes, "…a trading partner that received an "undue economic hardship" waiver may be asked to submit updated financial information demonstrating that the circumstances supporting the original waiver decision still exist." A waiver, exception, or exemption that is deemed inappropriate during the review will be terminated.
Additionally, "A trading partner or stakeholder may submit a renewal request for any waiver, exception, or exemption it received that is of limited duration. …If a trading partner believes that it will need to renew an expiring FDA-initiated exception or exemption after the expiration date, that trading partner or stakeholder should submit a writtenrequest for an exception or exemption in accordance with the process set forth in Section III of this guidance."
View the guidance here: https://www.fda.gov/downloads/Drugs/GuidanceComplianceRegulatoryInformation/Guidances/UCM606876.pdf
Companies in this article