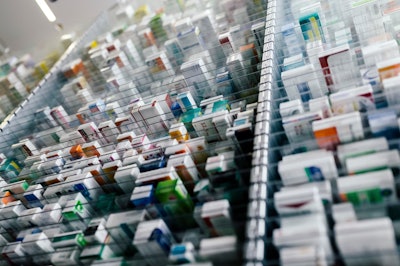 Recently, the Food and Drug Administration (FDA) announced its decision to exercise a year-long period of enforcement flexibility for the Drug Supply Chain Security Act's (DSCSA) final implementation requirements. However, the agency has made it clear that the year between November 27, 2023–November 27, 2024, should be seen as a "stabilization period" to allow trading partners additional time to build and validate systems to ensure the continued delivery of prescription medicines across the supply chain.
FDA's decision followed growing uncertainty about the readiness of the supply chain to complete implementation efforts by the original deadline in November 2023. HDA and other industry groups argued that the single compliance date for sending all package-level data and an uneven state of supply chain readiness would eventually lead to disruptions and exacerbate product shortages. While the stabilization policy is undoubtedly beneficial to all supply chain partners, apprehension remains that many companies view this extension as a pause, which will further delay efforts to reach full implementation.
These concerns were front and center at HDA's August Traceability Seminar, with numerous experts and supply chain stakeholders emphasizing the need to continue the momentum into 2024. Leigh Verbois, director of the Office of Drug Security, Integrity and Response, FDA, said, "This [stabilization policy] should not be viewed as justification to stop implementation … We want this implementation to be done by 2024," Further, Gregg Gorniak, vp, manufacturer operations and data services and secure supply chain lead, Cencora, explained to the crowd, "The point of the stabilization period isn't to take your foot off the gas."
Due to the interoperable nature of the DSCSA, if there is a delay among upstream trading partners, then downstream trading partners will be left unable to begin testing and, therefore, unable to experience the full benefits of the stabilization policy. It was clear from this meeting and additional industry feedback that more guidance is needed surrounding the stabilization policy.
So, where do we go from here?
Working with industry partners, HDA drafted and recommended to FDA several phases for the coming year to ensure the supply chain reaches full compliance by November 27, 2024. In the letter, HDA requested the FDA issue further communications summarizing what the stabilization policy means and what the agency expects of all trading partners. Furthermore, HDA asked the agency to renew its focus on educational outreach to stakeholders and publicly recognize that certain milestones must be achieved across the supply chain in a stepwise manner to ensure compliance is reached in an efficient and orderly manner.
As with HDA's previously recommended phased approach, these three updated phases would aim to have trading partners compliant by certain dates. HDA urged FDA to recommend that manufacturers and repackagers should comply by April 1, 2024, to help ensure wholesale distributor compliance by July 1, 2024. Finally, by September 1, 2024, the FDA would expect dispensers to be compliant under the suggested timeline.
Along with HDA's new recommendations, a continued strong relationship between the healthcare supply chain community and the FDA will be paramount. HDA and its healthcare distributor members have supported the DSCSA since the law's passage in 2013, serving as educators and conveners. As we enter the stabilization policy, we will continue to share our sector's perspective with the FDA and inform trading partners of best practices related to DSCSA. We are pleased by the agency's indication that they are working on DSCSA-related guidance and plan to host a series of public meetings this year. The agency is also moving forward with efforts related to wholesaler/3PL provider licensure standards and developing a survey on small dispenser readiness.
Additionally, HDA is actively reaching out to all community members, including independent pharmacists, by participating in webinars and hosting educational forums. The association continues to benchmark the industry's progress in making data connections and recently updated its Exceptions Handling Guidelines for the DSCSA to help inform trading partners and the FDA of possible exceptions.
Moreover, as part of HDA's commitment to education and collaboration, the association will host a series of events to provide trading partners with a forum to engage in operational and strategic discussions. HDA will host its annual Distribution Management Conference and Expo in Palm Desert, California, on March 10–13, 2024, and will soon announce the date of its highly anticipated annual Traceability Seminar. The event was sold out this year, and next year's Traceability Seminar in Washington, D.C., is expected to garner the same level of interest. We encourage you to keep your calendars open for late summer 2024 and be on the lookout for upcoming announcements.
While more needs to be accomplished before November 2024, trading partners should take a moment to be proud of their efforts to strengthen the healthcare supply chain and ensure patients can receive critical medications. We can still achieve Congress' vision of a single federal framework to trace medicines at the package-level, creating a safer and more secure supply chain — the path forward might not be easy, but the results will be worth it.
Elizabeth Gallenagh is general counsel and senior vice president, supply chain integrity, HDA.
Companies in this article