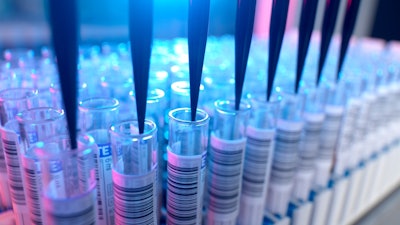 If you're following along with our countdown, you may be noticing a trend: traceability content was quite popular with readers this year. In our #1 article, Kim Overstreet provides an overview of of serialization in both the pharma and med device arenas. If you're looking for more in-depth coverage, check out the following recent articles:
FDA Discusses Nov. 2023 DSCSA Future State
Will Labor Requirements Increase in Meeting DSCSA Milestones?
DSCSA and the Importance of Exception Management
HDA Foundation Survey Reveals Uneven Progress on Rx Product Serialization
---
In the realm of pharmaceuticals, there are some concerning statistics according to the Pharmaceutical Research and Manufacturers of America. One in ten medicines worldwide are presumed to be counterfeit, and 95% of internet drug outlets have been found to be out of compliance with federal and state pharmacy laws & practice standards. During one week alone in March of 2020, over 48,000 packages containing counterfeit medicines were seized by Interpol.
Serialization assigns a unique serial number linked to information about the product origin, batch number, and expiration date, to each saleable unit of each prescription drug product. According to a new report by PMMI Business Intelligence, "Pharmaceutical & Medical Devices | Trends & Opportunities in Packaging Operations," regulations vary worldwide.
Continue to the full article here: Serialization 101