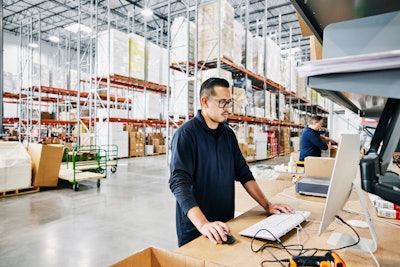 As the pharmaceutical industry moves toward implementation of the Drug Supply Chain Security Act (DSCSA), FDA had an active year issuing guidances, holding meetings, and conducting a pilot program all while responding to recalls and COVID-19.
There's currently a broad range of preparedness in the industry, with some trading partners already exchanging EPCIS files. Yet, there's concern that some smaller players are unaware of the DSCSA milestones ahead, and a general lack of assuredness among distributors, manufacturers, and dispensers regarding full implementation of FDA regulations in November 2023.
At HDA's 2021 Traceability Online Seminar, Connie Jung, RPh, senior advisor for policy at FDA, gave an update on Agency activities and what the enhanced future state is shaping up to look like.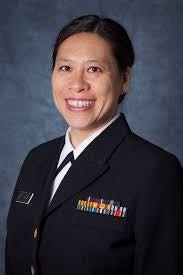 Enhanced product tracing in 2023
FDA receives a lot of questions about what "enhanced product tracing" means. As Jung explained, the provisions include exchanging the transaction information (TI) and transaction statements (TS) in a secure and interoperable electronic manner. Some manufacturers are already doing this, but there may be slight changes when the 2023 milestone arrives.
For example, the transaction history (TH) is part of the current product tracing information. The requirement to provide that to the next trading partner goes away in November 2023. There are some additional requirements under the enhanced provisions about gathering that information—transaction information going back to the manufacturer (which sounds like transaction history.) "While it might not look exactly the same as what you as a trading partner are used to providing, the system overall should be able to allow for FDA to be able to gather that information such that we would be able to understand all the transactions going back to the manufacturer," Jung said.
Another key change in 2023 applies to the product identifier. "The product identifier began being encoded on products in 2018. But it's not currently required to be part of the transaction information until 2023," said Jung. "Because of that, there's been some confusion, but remember the product identifier is currently required to be encoded on products since 2018." The new information that will be required in the TI in November of 2023 and beyond is as follows:
NDC
Lot number
Serial number
Expiration date
Trading partners need to think about how to incorporate that additional data into the TI, as well as how to handle when product tracing information and the products themselves do not arrive downstream at exactly the same time.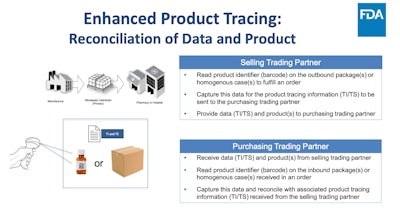 Handling errors and discrepancies
Errors or discrepancies may not always rise to the level of being suspect product. Jung noted that they discuss aggregation errors and discrepancies in the EDDS guidance, along with some examples. "I want to highlight that the product tracing information should be true, accurate, and complete, but if there are some errors that could be somewhat clerical in nature, or there's some other discrepancy, that the logical steps are: work with your trading partner to determine what that error or discrepancy is and why it occurred, and try to resolve it. Do that as quickly as you can so that you know whether you need to quarantine the product because it's suspect/illegitimate or whether it's actually legitimate and you are able to sell the product and keep it in distribution," she said.
---
---
Information gathering/responding to requests
Information requests are a key part of DSCSA requirements under sections 582(g)(1)(D) and (E) of the FD&C Act. "Whether it's a regulator or another authorized training partner, in the enhanced world there needs to be a way that the requester can submit a request and communicate this to a trading partner and that the trading partner is expected to be able to respond and provide either the relevant TI or TS based on the request," Jung explained.
Section D refers to an investigation of suspect and illegitimate product. In the event of a recall, FDA may request this information.
Section E's language is slightly different, but it is still about providing relevant product tracing information based on a request. This section focuses on information that is necessary to produce the transaction information going back to the manufacturer.
"Both of these are of course very critical in terms of when you're investigating suspect or illegitimate product. We know that the industry is working on how this can be done," Jung said. She added that the Agency is working on this as well and will hopefully be able communicate how to do this in the near future.
Some product verification requirements went into effect as early as 2015, which includes steps to quarantine and investigate product (and disposition it if determined to be illegitimate).
Now that there are product identifiers on packages—and in 2023, that product identifier information becomes part of the TI—Jung explained that the supply chain needs to be thinking about how they can perform verification utilizing the product identifier. "We know that there have been pilots and other activity related to verifying product identifier information focused on those data elements of the NDC, serial number, lot number, expiration date," said Jung.
This work will need to continue. There are different methods of performing this verification, currently being worked on and tested by supply chain stakeholders. She added, "In this case, the requester could be FDA, it also could be another trading partner that may request verification of products at the package level. So, we've issued a few guidances and hopefully there will be updates to some of those, in addition to the Enhanced Drug Distribution Security guidance, that will also lend to a little more clarification on how this can happen."
November 2023 Summary
Jung offered a summary of EDDS effective November 27, 2023, where the following activities/protocols should be in existence:
TI and TS will be exchanged in a secure, interoperable, electronic manner.
TI will include the product identifier at the package level for each package included in the transaction.
Systems and processes for verification of product at the package level, including the standardized numerical identifier… while may include the use of aggregation and inference as necessary.
Systems and processes necessary to promptly respond with the TI and TS for a product upon a request by FDA (or other appropriate Federal or State official) in the event of a recall or for investigating a suspect product or illegitimate product.
Systems and processes necessary to promptly facilitate gathering the information necessary to produce the TI for each transaction going back to the manufacturer, as applicable (upon a request by FDA… or an authorized trading partner…)
Systems and processes in place to allow acceptance of saleable returns and only if such person can associate the saleable return product with the TI and TS associated with that product.
"The industry must be able to exchange the TI and TS and not just in an electronic manner, but securely and interoperably. That interoperability is key—it means systems are able to communicate with each other, in different ways, whether it's requesting information or responding to those requests for information," related to bullets three through six above.
"We can't state enough that we know that this is going to be challenging. We know that there's a lot of work to be done, but we are optimistic that we will have enhanced drug distribution security as of November 2023. This is going to be across the entire distribution supply chain," she added. Jung urged stakeholders to get ready, and that while attendees at HDA's event are engaged and actively working, the recent HDA survey reveals there are manufacturers that still need to get onboard.
---
---
What's next?
In conjunction with the industry, FDA will continue to develop the electronic interoperable system. Jung noted that additional guidances will be coming, with some drafts requiring finalization. "We were able to get those four out this summer, but there are more to come. In particular, the standards guidance will be updated," she said. "Standardization is obviously so important across the board here in terms of whether it's identifying products, but also in terms of the master data or product tracing information data. Please look out of those updates. We have a trading partner guidance that we are planning to update as well."
The regulations for the Proposed Rule for Standards for Licensure for Wholesale Distributors/3PLs are coming soon, and Jung expressed optimism about receiving industry feedback.
The Agency will also continue with various collaborations and partnerships, particularly the PDG public-private partnership and other conferences and workshops.
Public meeting: concerns voiced
In addition to numerous webinars to boost stakeholder engagement and increase the visibility of the enhanced drug distribution requirements, FDA held a public meeting Nov. 16, in which industry partners expressed concerns over compliance in 2023.
In one statement, Anita Ducca, senior vice president for regulatory affairs at HDA, explained, "We are concerned that the EDDS Draft Guidance, rather than facilitating implementation efforts, may actually hinder them. I and some of the other speakers today will address how inconsistencies between the Draft Guidance and industry's well-described compliance efforts will impede our shared goal of meeting the 2023 deadlines. Stepping back from the Draft Guidance's specifics, I cannot overstate the importance of achieving alignment between FDA's articulation and what industry has collectively been building over the last eight years to meet the 2023 requirements."
Ducca went on to explain that the EDDS draft appears to require that Trading Partners and all regulators would be connected to one another through a "communications hub," but the DSCSA does not require these repositories, connections, or functionalities. "A 'communications hub' poses other significant hurdles as we understand the intention," she said. "For example, we believe a single entity would have to build and operate this hub and a requirement that every supply chain partner participate in it. But this communications hub is not statutorily required, doesn't exist, isn't being built, and cannot be built and operationalized by 2023.
"Even if an entity purports to have such a system, we see enormous antitrust risks if every trading partner was expected to participate. Therefore, HDA could not support industry-wide adoption of a single, proprietary offering."
Companies in this article