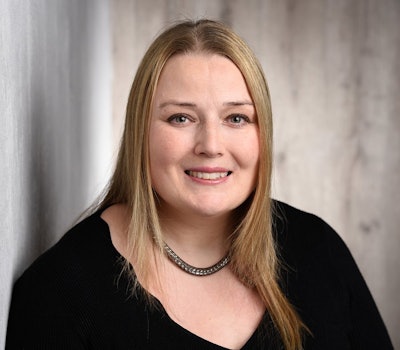 Domino Printing Sciences has appointed Jessica Büttner as group environmental impact manager, a new role created as part of the company's focus on corporate social responsibility (CSR) and sustainability. Her role will encompass initiatives aimed at reducing and offsetting Domino's impact on the environment, while ensuring the company is orientated toward sustainable growth and contributing to a responsible society.
Commenting on her new role, Büttner says, "When I heard that new CSR roles were about to be created within the business, I immediately knew I needed to apply. I am passionate about CSR and the environment, and am committed to leading initiatives to achieve our goals. This is a fantastic opportunity in an organization with strong values and a clear purpose to help manufacturers reduce their environmental footprint."
As part of her new role, Büttner will consider the role of Domino's coding and marking technologies and identify opportunities to reduce and offset their environmental impact. Achieving this will involve collaborating with customers to understand their sustainability goals, so Domino can deliver reliable, responsible solutions designed to drive out waste, reduce errors, and promote efficiency.
Büttner's appointment strengthens Domino's commitment to sustainable product development, which the company has demonstrated in recent years with new industrial printing products designed to help manufacturers reduce their environmental footprint. This includes the Cx350i piezo inkjet printer—designed to ensure maximum code quality with minimal ink usage, which works exclusively with low-impact vegetable-oil-based printing inks.
"We have a strong team of experts committed to helping Domino and our customers improve production sustainability and efficiency," Büttner says. "I am enthusiastic and optimistic about my contribution to helping Domino on the journey. Our sector is brimming with innovation, and Domino is a leader in this space. I look forward to how we prepare for our sustainable future."
Büttner joined Domino Laser in 2013 as a strategic purchaser. She took over responsibility for strategic purchasing in 2017 before heading up the supply chain management team in June 2019.
Companies in this article