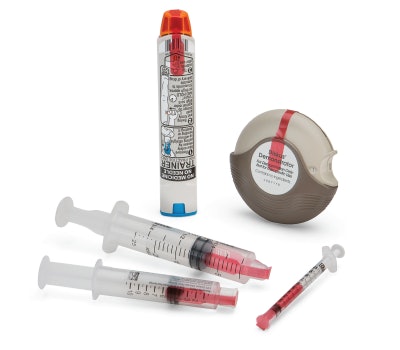 Medi-Dose/EPS, a provider of IV and tamper-evident products, has launched the Steri-Tamp Tamper-Clear Syringe Seal, which is designed to offer a tamper-evident seal with clear visibility of syringe graduations.
The company notes that the seal is easily applied over the syringe cap and maintains the integrity of the medication and packaging, even when refrigerated. The seal is designed to withstand temperatures down to -20 degrees centigrade.
Once removed, the seal—which provides a 100% sterile barrier—cannot be reapplied and removing the syringe cap destroys the seal.This can help to prevent contamination, tampering or accidental double dosing. All Steri-Tamp products are packaged in a convenient USP 797 compliant dispenser.