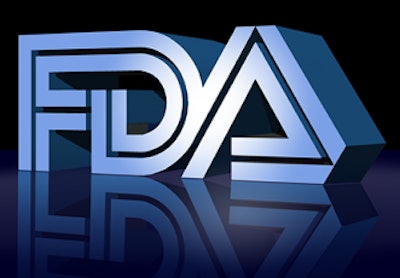 Among transfusable blood components, the FDA reports that room-temperature stored platelets are associated with a higher risk of sepsis and related fatality, and that bacterial contamination of platelets is a leading risk of infection from blood transfusion.
To replace a 2016 guidance document, FDA released new guidance for blood collection establishments and transfusion services including recommendations on:
Controlling the risk of bacterial contamination of room temperature stored platelets intended for transfusion

Reporting implementation of manufacturing and labeling changes under 21 CFR 601.12
FDA Commissioner Scott Gottlieb, M.D.said in an accompanying statement, "Blood and blood components are some of the most critical medical products American patients depend upon. The U.S. has one of the world's safest blood supplies. But there remains risk, albeit uncommon, of contamination with infectious diseases, particularly with blood products that are stored at room temperature."
Variety of products
The recommendations apply to "all platelet products, including platelets manufactured by automated methods (apheresis platelets), whole blood derived (WBD) platelets, pooled platelets (pre-storage and post-storage) and platelets stored in additive solutions."
Storage time and labeling
Per regulations, the dating period (or expiration date) for room-temperature stored platelets is five days from the collection date, unless another approved dating period is specified. The current maximum storage time in the U.S. is seven days.
The container labels must include the expiration date and time, if applicable, of the product based on bacterial detection testing.
Facilities can store platelets for seven days if they're stored in a container cleared or approved by FDA for 7-day storage and if individual platelet units are subsequently tested for bacterial detection using a bacterial detection device cleared by FDA and labeled for use as a "safety measure." The guidance document outlines strategy for 7-day storage. The use of platelet storage containers must be performed consistent with the instructions for use of the device (21 CFR 606.65(e)).
View the guidance here: Bacterial Risk Control Strategies for Blood Collection Establishments and Transfusion Services to Enhance the Safety and Availability of Platelets for Transfusion