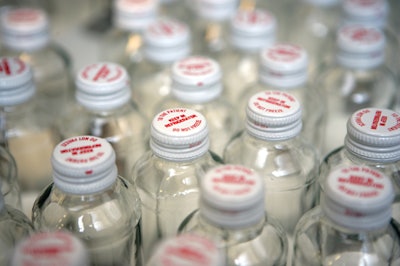 Securingpharma.com reports that GlaxoSmithKline (GSK) has modified "20 to 25-percent" of its
packaging lines
worldwide to include new thermal ink-jet printing equipment "that can accommodate line speeds up to 400 packs per minute."
The article says that 65 packaging lines at 17 manufacturing sites across 12 countries have new coding equipment, attributing those numbers to Tim Schutt, leader of GSK's development project, during a presentation at the
Total Exhibition
in Birmingham, U.K.
According to the group
Global Track & Trace
, "all the new presentations of drugs would be released with the new CIP 13 [13 digits] codes as well as 2D data-matrix bar code (with expiry date and lot) on the external packaging. " GTT's Web site says that by December 31 of this year, any pharmaceutical products distributed in France should include the following:
• ECC200 data-matrix bar code made up of Code CIP 13, batch number, expiration date, and human-readable text
• a preprinted "vignette sticker" that's used for reimbursements, with the CIP 13, reimbursement rate and the price, and bar code.
Manufacturers, distributors, pharmacy-representing organizations, and hospital pharmacists are included in Code CIP, which is managed by
Club Inter Pharmaceutique
.
-Jim Butschli, Editor