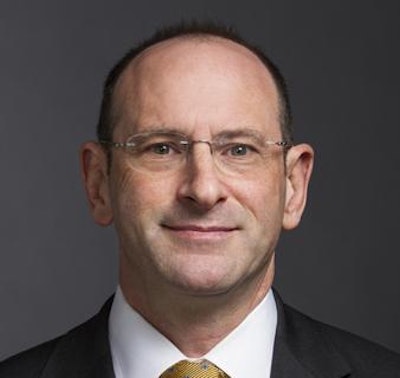 In one of its latest actions against an intractable public health problem, the US Food and Drug Administration might soon require many abused opioids to be packaged in blister packs containing specified numbers of doses.
This is a big deal because packaging structures are usually just incidental to legal and regulatory developments. Sometimes innovative designs will result from changes in law or regulation, and sometimes, as is increasingly true these days, materials or structures like single-use plastics or straws are the subject of specific legal restrictions or requirements. But it's rare that a particular packaging configuration is named specifically in a legal or regulatory action.
That's why it's notable that, in its latest action to implement a new law, the Food and Drug Administration in late May asked for public input on the idea of requiring specific packaging, specifically "fixed-quantity unit-of-use blister packaging," for outpatient dispensing of some immediate-release opioid drugs.
FDA wants to reduce "opportunities formisuse, abuse, inappropriate access, and overdose, and possibly reducing the development of new opioid addiction." The agency makes clear that the "blister packaging configurations contemplated… would not be required to be the only packaging option available for these products," so prescribers would keep the flexibility to exercise their professional judgment.
The agency wants "right-sizing" of prescribed opioids, so those who need the drugs can get them but unnecessary exposure to opioids is reduced.
FDA asked for comments on the potential safety advantages of its proposed action, the products it proposes to apply it to and the specific blister configurations it will propose–currently, 5-, 10- and 15-count–among other details.
The Healthcare Compliance Packaging Council, a trade group that advocates for blister and other forms of unit dose packaging aimed at helping patients take their drugs safely and as intended, is full of ideas on this topic though it hasn't yet submitted its formal comments to FDA. HCPC says that the FDA-proposed blisters would need to be compliant with the Consumer Product Safety Commission's requirements for 'special packaging,' that is, child-resistant packaging, because of the toxicity of opioid drugs, and, says Walter Berghahn, the group's Executive Director, those packages "go well beyond mere count reduction and provide for increased child and patient safety."
In his words, they would provide "a platform for better messaging concerning addiction risk that stays with the package," as well as "visual reminders of timing intervals on the package," and easier recognition of 'pilfered doses,'" which he says are theorized to be the "leading introduction to illicit use in the home." FDA also cited each of these potential advantages of such packaging.
Moreover, Berghahn notes, "These basic features could be backed up with electronics that range from simple time stamps to track use to actual alarms when doses are taken outside the accepted regimen window."
You have until July 30 to submit your comments on this topic. For details about how to do it, see FDA's Federal Register notice of May 31, page 84 Fed Reg 5283.
Eric Greenberg can be reached at greenberg@efg-law.com. Or visit his firm's website at www.ericfgreenbergpc.com.
INFORMATIONAL ONLY, NOT LEGAL ADVICE.