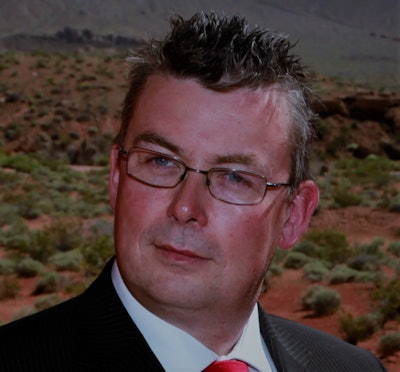 Even with the FDA providing one additional year of grace period—over 18 months since the DSCSA (Drug Supply Chain Security Act) came into effect for manufacturers—many pharmaceutical companies suffer from Post-Serialization Depression (PSD) or, amazingly, have still not completed their implementation projects.
With respect to the former, unfortunately, PSD does not refer to the cognitive state of the internal project team. All too often, PSD symptoms manifest through losses in productivity of 5%, 10%, and even 30% due to the introduction of the serialization factor.
PSD factors
So, why are so many companies suffering from PSD? Isn't serialization just another add-on automation regulation? Haven't these companies overcome the same types challenging scenarios before? Shouldn't this just be a matter of putting in place competent project managers and choosing reputable system providers? Unfortunately, the answer is not as easy as it looks due to some of the following factors that may be affecting your operations.
Business Process Change
Was serialization seen as a major paradigm shift in the way your company handles batch production?
Did the Quality Team embrace the inevitable changes to the release process?
Did Operations and Maintenance release enough staff to be properly trained on the new systems?
Did you aggregate out of the gate?
Master Data Management:
Did you give priority to Master Data Quality?
Did you build a new infrastructure to embrace the data explosion at the shop floor?
Partner Data Exchange:
Did you check that your existing trading partners were gearing up adequately to take your data?
Did you ensure that your partners are, or would be, EPCIS message compliant?
Did you understand the impact of the T3 in down-stream trading?
Did you think about the later aspects of Returns or Repackaging?
If the answer to any one of these was NO; then you may be limping along with a ticking time bomb. If you said NO to three or more; then you are most likely losing substantial amounts of margin.
FDA guidance--NDC usage
To add fuel to the fire, the FDA issued regulatory guidance in late Q3 of 2018 on the use of the National Drug Code (NDC) as a primary part of the "Unique Identifier." In doing so, the guidance not only ignored the way in which the industry has been implementing track-and-trace systems, but also ignored the spirit/text of the DSCSA, which clearly states that the coding of packs should be done using a Globally Recognized standard.
While not said directly, 99% of organizations interpreted this to mean the GS1 global standards and, in turn, quickly set a course to build systems that encoded serial numbers as an attribute of the GTIN (Global Trade Item Number).
In fact, there isn't a serialization system available today that could manage NDC/Serial numbers without the serial number actually being linked to the GTIN. Wherein, the unit level GTIN-14, at least for the U.S., is derived from the NDC (by adding a '003' in front and a check digit (using GS1's rules) at the rear (3 + 10 + 1 = 14), but has a major differentiating component that the NDC does not have.
Specifically, the Unit Pack, Bundle, and Homogeneous Case all have the exact same NDC. Whereas each of these have a unique GTIN by virtue of the first digit, which is a Packaging Level Indicator (and the obvious resulting change to the check-digit).
By way of example, using a fictitious NDC, the following GTINs could be produced:
GTIN

Description

00312345678906

GTIN-14 for the Unit Pack (Say Unit Carton)

10312345678903

GTIN-14 for a Bottle that may be inside the Unit Carton

20312345678900

GTIN-14 for a Bundle of Unit Cartons (Optional)

50312345678901

GTIN-14 for a case of Bundles or Unit Cartons

Note: The bold 1234567890 is the fictitious NDC used as a model, '03' is the current USA Pharma Conversion 'filler' of the NDC to GTIN-14. The underlined first character is the packaging level indicator and, the double-underlined last character is the check digit.
As a result, under the FDA's guidance, it is possible for multiple packs to have the same NDC/Serial number combination (which, by the way, is really bad). However, in contrast, when using the GTIN/Serial combination, uniqueness is guaranteed.
In response, the industry's reaction was swift and consistent, "We are using GTIN, Serial, Expiry and Lot Number and we will show the NDC on the same panel as the license plate." Unfortunately, the industry is still awaiting the final view/opinion from the FDA. But one thing is clear… to change that which has been done for the last five years would not be easy and in many cases could require additional equipment; particularly if the end result is a request to print the NDC as a fifth line of human readable text.
All of that said, the existing NDC issued guidance does potentially give latitude to companies for the use of the third segment for different packaging levels, as well as for different dosage forms. If manufacturers began to use this segment to indicate the packaging level, then the NDC would become unique in each of the four examples above, thus removing the risk of an NDC/SN commonality.
The trouble here is that I'm not aware of any manufacturer using the NDC in this way—so it wouldn't help immediately. Plus, changing to this usage would cause for the need of a reissuance of GTINs with resulting changes to artworks, so this may be a non-starter anyway.
Guidance: serial number & expiry date format
Other aspects of recent FDA guidance have also served for cause of concern. The main two examples being guidance for human readable text describing the Serial Number, "SERIAL" and guidance for the presentation of the Expiry Date.
For the serial number text, most of the industry has coalesced around using "SN", "S/N", or "21"). For the expiration date, the FDA recommends a structure of 'YYYY-MM-DD' or 'YYYY-MMM-DD' (including hyphens) or in print regions with limited space, suggests dropping the '-DD'. The industry has largely followed guidelines offered by the Healthcare Distribution Alliance (HDA—who have been active in this space for many years) that make use of 'DD MMM YYYY' or simply, 'MMM YYYY' or 'MM/YYYY'.
In any case, following this new guidance after thousands of products have already been serialized according to HDA suggestions is problematic at the least. That said, if a manufacturer followed GS1 guidance to the letter and thus have included the AI or Pre-Text, I suspect you have right on your side. Once again though, an updated response to the industry's inquiry is eagerly awaited from the FDA.
Guidance summary
In summary, the recent guidance is generally regarded as just that… "guidance." The law is the law and following it is critical. By using GS1 structures and rules for how to print the pre-text for the four core data elements, you are arguably complying with the law.
However, in doing so, I have one recommendation… make sure that your rationale for how you are coding is well thought out. This is because, at some point, the FDA inspector may have a question or two for you.
What's to come?
Return product processing
The next two segments of the DSCSA will regulate the processing of returned products. These are anticipated to go into effect on Nov. 27, 2019. After which, if nothing changes, it will become illegal to return non-verified products into inventory that are designated for re-sale, unless, they are either verified or grandfathered in (see later).
This has serious potential ramifications as the total value of returned products equates to over $4 billion in saleable products per year. Doing this poorly, at the very least, will result in inventory issues and, even worse, could be cause for perfectly good products being scrapped. All of which primarily results from badly implemented new processes and poor or slow verification router service (VRS) systems. In the end, neither are good for the most important person in the supply chain, the patient.
Dispenser conformance
Following this, on Nov. 27, 2020, dispensers will need to appropriately process serialized product. When this occurs, the serialization process will have reached further down the supply chain. Right now, it is clear that most actors at this level, despite the DSCSA being published formally on Nov. 27, 2013 (at the time of this writing, nearly five and a half years ago), have not yet considered what to do. This can only result in one of two things, further acts of leniency by the FDA or panic/chaos. Again, the person suffering will be the patient.
Fully interoperable supply chain
The final step in the existing DSCSA regulation is scheduled to come to fruition during 2023 with the unveiling of the era of "Fully Interoperable Supply Chain". There are still many schools of thought as to the meaning of the Nov. 27, 2023 cutover into the Fully Interoperable Supply Chain. With numerous groups and public hearings gathering information, its currently anyone's guess as to how this will work or what additional steps will be needed to comply.
When the DSCSA was first signed into law late Nov. 2013, the year 2023 was a decade away (obviously). Since then, five and a half years have passed and we are really no further enlightened into the meaning of the endpoint of our journey.
But what is readily apparent from our experience thus far is that, if additional systems and technologies are required, the definition needs to be settled very soon. If not, serious thought should be given to delaying this final milestone, especially if you consider how fundamentally under-prepared the industry was for the Nov. 27, 2017 date—a deadline that prompted the one year grace period. Four and a half years will pass in the blink of an eye.
Grandfathering
In a long-awaited move, the FDA released its grandfathering guidance earlier this year by intimating that any product entering the U.S. pharmaceutical supply chain on or before Nov. 27, 2018 and not labeled with a serial number would be considered, "Grandfathered In." This guidance appears to be fairly clear and presents the distribution supply chain with a small challenge.
Nowhere will this be more apparent than in the returns department. An example, if you will, is to put yourself in the shoes of a returns associate operating inside a warehouse. You have just opened a returned package to find that the product inside is not serialized. What do you do? This raises many issues, including:
You are unable to use a VRS system to check its validity;
You cannot easily check to see if the item has been returned from where it was shipped;
You cannot check to see if this item has ever been in your own or indeed any of your company's facilities before.
So, how can you check to see if the item is grandfathered in? There is not going to be a centralized list of grandfathered products. So it is off to the races. First, the in-system search is used to check Item and Lot Numbers manually to see when it was received in the hope that this can answer the question, if not, then it's a paper records search.
The moral of this story is as follows, if you are not already receiving your T3 data electronically and storing it for easy Returns-Team retrieval, then for a period of time, potentially three to five years, you will need to have an excellent filing system or be prepared to up-scale your Returns Department. If an FDA audit finds systematic returns to stock of potentially non-grandfathered product or poor returns process quality, then that's a 483 in waiting.
Ian Parsonage is Senior Director, Global Management & Information Systems Consulting, for Xyntek.
Xyntek provides technologically advanced solutions and services for digitizing the Life Sciences industry. Areas of expertise includes; Serialization / Track & Trace, Manufacturing Operations Managements, Big Data & Unified Analytics, IoT – Edge Computing, Deep Learning Machine Vision, Robotics Integration, Augmented and Virtual Reality.