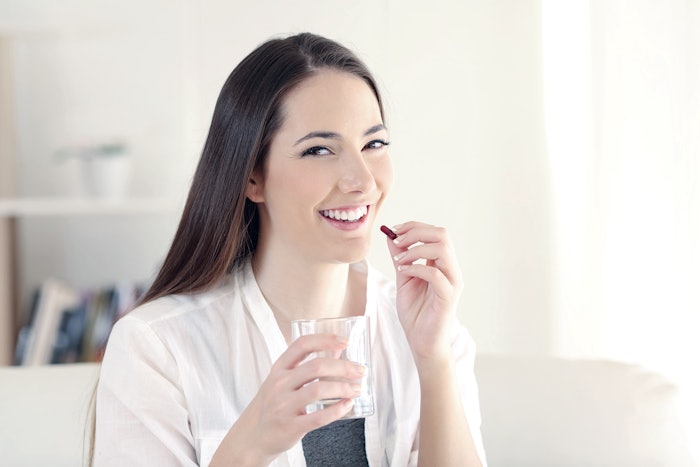 Aptar CSP Technologies of Aptar Group is a supplier dispensing, sealing, and active packaging systems for personal care, health care, and the food and beverage market. The company announces the launch of Xcelerate Development Services ("Xcelerate"), which is made to optimize the active packaging development process through end-to-end insight, and result in expedited speed-to-market. Xcelerate was recently awarded the 2019 All-Star Innovator by Pharma Manufacturing Magazine.
Xcelerate combines Aptar CSP Technologies' material science and active packaging system and associated services with FreeThink Technologies—a contract research organization with specialization in the field of stability—and its' knowledge in accelerated predictive modeling in shelf-life determination. Utilizing FreeThink's ASAPprime technology, an active packaging system product has been modeled and tested without the need for expensive, time-consuming line trials, says the company. The result is meant to be a "right the first time" approach that is intended to eliminate repetitive design processes and reformulations caused by stability test failures.   
Aptar CSP Technologies offers a portfolio of services (research and development, clinical and stability studies, commercial planning and production, etc.) built around its proprietary 3-Phase Activ-Polymer technology platform, which is delivered in a variety of configurations: 
·      Activ-Blister systems are made to control the internal atmosphere of individual blister cavities. Applied via CSP Technologies' patented heat-staking process without the use of adhesives, the technology should accommodate tablet and capsule size.
·       For bottled medicines, Activ-Seal closures are designed toincorporate moisture and gas scavenging technology press-fit into an induction-sealed, tamper-evident screw cap.
·       The Activ-Vial portfolio consists of one-piece, flip-top desiccated vials and desiccated bottles across a range of sizes.
·       Activ-Film was developed to enhance transdermal drug delivery systems (TDDS), which provide controlled delivery of active substances through the skin.
Xcelerate is made to reduce the active packaging design, testing, and implementation process. The comprehensive, hands-on approach is also meant to include capabilities to produce clinical trial and stability samples, regulatory support, consulting and testing during commercial implementation. 
Aptar CSP Technologies launched Xcelerate in response to the increased complexity of matching moisture- and oxygen-sensitive medicines to ideal packaging systems. As drug companies produce more potent APIs, larger molecules and modified release profiles, there is increased risk for stability issues associated with moisture, oxygen, and volatile reactives. Innovative dosage forms such as chewable and disintegrating tablets also face significant shelf life challenges with respect to humidity sensitivity. These products may also face the added challenge of global distribution demands in hot and humid climates.
Xcelerate's customized process is intended to determine a drug product's moisture and oxygen sensitivity using highly accelerated stability studies open to specified environmental conditions such as temperature, relative humidity, and oxygen level, then uses modeling to create theoretical package designs. Once the optimal packaging sorbent levels are determined, laboratory, clinical, and stability study sample supplies are meant to be prepared for confirmation or actual use.  
The  Xcelerate Development Services are designed to offer improved stability, extended shelf-life ,and expedited time-to-market for sensitive medicines, as well as provide a valuable combination of effective drug protection and ease of adoption.
Companies in this article