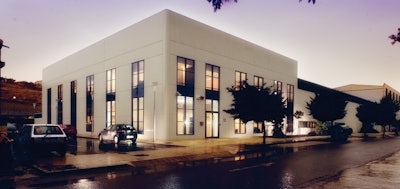 With a GMP-compliant, high containment facility that develops and produces high-potency products from pre-formulation trials through commercial manufacturing, Navarra, Spain-based Idifarma provides services to more than 100 international pharmaceutical companies.
The company is investing in an Antares Vision Print&Check EVO-TE carton serialization station at its EU-GMP-approved plant in Pamplona, Spain. The installation comes ahead of the EU Falsified Medicines Directive's (EU FMD) Feb. 2019 deadline for the serialization of licensed drug products.Idifarma anticipates that the equipment will be operational six months ahead of the EU FMD deadline.
The industry-wide EU FMD regulation is a legal requirement for pharmaceutical companies intended to improve traceability of drugs, help in the fight against counterfeit products entering the supply chain and ultimately improve patient safety.
"Recognizing our role in combatting counterfeit medicines and supporting our customers with new regulatory requirements, we've taken a proactive approach and have been preparing for the arrival of this legislation for a long time now," says Luis Oquiñena, General Manager and Co-Founder of Idifarma.
He says, "We have worked closely with the manufacturers of this machine and track-and-trace software vendors to specify our requirements according to our clients' needs across the world.
"This machine offers us the flexibility to upgrade for future regulatory or client requirements and will enable us to help protect our clients' products and the public against counterfeit pharmaceuticals."
Oquiñena adds, "Our investment will offer real support to our clients as they too prepare to meet the regulations. We will be able to serialize commercial batches manufactured by Idifarma for clients, but we will also be able to offer standalone serialization services as an outsourcing partner. As the deadline draws closer we fully expect to see demand for these specialized outsourced services to increase."
The investment in serialization follows the expansion of its capsule filling capabilities in 2017 and strengthens Idifarma's position as a specialized contract partner for the development and manufacturing of oral solid dosage forms, including high potency compounds and niche pharmaceuticals requiring small batches.
Companies in this article