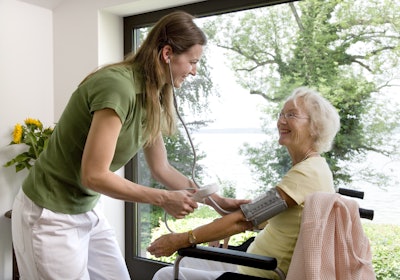 The rising demand for the home healthcare products is the major driver for the pharmaceutical logistics market, which is experiencing continuous growth in order to meet the increasing demand of the pharmaceutical industry.
According to Grand View Research's (GVR) report assessing the pharmaceutical logistics market from 2015-2022, maintaining integrity, improving the costs of the supply chain and reducing distribution costs by forming a single-source distribution channel are boosting the pharmaceutical logistics market.
GVR says the increasing importance of fast-track assistance and simple communication has also increased the demand for pharmaceutical logistics, as has merger-and-acquisitions between private-sector companies along with economic reforms.
The report segments the pharmaceutical logistics market on the basis of types of logistics and procedures, including sea and air freight, overland and integrated logistics. Procedures within pharmaceutical logistics include picking, storage, retrieval systems and handling systems.
GVR segments regional pharmaceutical logistics markets in North America, Europe, Asia Pacific, Latin America and MEA.
The report cites the World Health Organization's estimation that the global market for pharmaceutical is estimated to be approximately US$300 Billion per year and is projected to grow to US$400 Billion in the coming three years. The Asia Pacific region, says GVR, is expected to grow thanks in large part to emerging economies such as India and China.