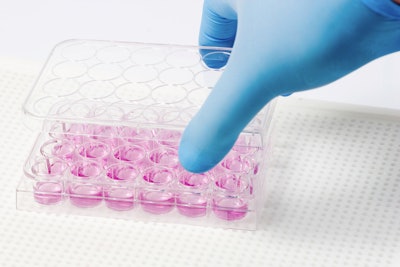 "The healthcare industry is rapidly moving towards miniaturization of equipment and use of nanotechnology for diagnostics and treatment," says BCC Research Analyst Vijay Laxmi.
"In keeping with this trend, manufacturers are focusing on producing MEMS (MicroElectroMechanical Systems)," he notes. "Growing demand for minimally invasive surgeries and the presence of high unmet medical needs in emerging Latin American and Asia-Pacific economies are responsible for the growth of the market and also present significant opportunities for the disposable sensors."
With a growing demand for disposable medical devices that are safe and cost-effective to use, disposable medical sensors have surged in demand, according to BCC Research.
In its new report, BCC Research says that manufacturers, in an attempt to cater to the changing dynamics of the market, are shifting their focus towards developing disposable medical sensors.
The global disposable medical sensors market was valued at $3.8 billion in 2013 and is expected to grow at a compound annual growth rate (CAGR) of 10.2% to reach an estimated value of $6.8 billion in 2019. Increasing demand for diagnostic and monitoring devices such as cardiac pacemakers and blood glucose monitors are the key drivers of this segment.
Growth drivers include an increasing geriatric population coupled with spreading prevalence of target diseases pertaining to cardiovascular, audiology, and urology systems. Rising usage rates of insulin and infusion pumps due to pervasive levels of diabetes is predicted to further boost market growth.
Nanocoatings market
Meanwhile, the nanocoatings market growth is likely to provide intriguing application possibilities in healthcare. Globally, the nanocoatings market is forecast to grow at at a 24.7% CAGR, according to a new report from Transparency Market Research (TMR).
TMR estimates that the global nanocoatings market will be worth US$6.75 billion by 2019. TMR reports that the global nanocoatings market was US$1.45 billion in 2012. The 24.7% CAGR growth between 2013 and 2019, says the report, will come from coatings used in the automotive and medical and pharmaceutical industries.
TMR analysts say anti-microbial nanocoatings registered the highest demand and accounted for 29.6% of global demand in 2012. This product type finds extensive application in the healthcare, food production, and water treatment sectors.
However, the fastest growth will be exhibited by anti-fingerprint nanocoatings, where the electronics, automotive, packaging, and healthcare sectors will make the largest contribution to demand.
In 2012, medical and healthcare sector accounted for the highest demand for nanocoatings, which represented 14% of that year's global demand. TMR suggests that several types of medical equipment and implants are accented with nanocoatings. TMR anticipates that the use of nanocoatings in the healthcare sector is likely to continue in the coming years, driving the nanocoatings market significantly.
Companies in this article