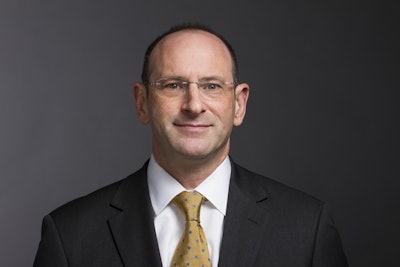 Picking the head of the US. Food and Drug Administration, its commissioner, is not like picking a shortstop.
For the shortstop, you'd probably get general agreement that reliable fielding, range, and speed on the base paths are desirable. For the commissioner, it's less easy to identify the skills and experience one needs for the post.
What does one want from the FDA commissioner?
I have long believed that the answer to that question depends a great deal on one's answer to two other questions: First, what is the FDA's primary function? Many people including probably most FDA-ers would say it's to protect the public health (through rulemakings, inspections and enforcement actions). It's not uncommon, though, to hear people say the FDA's top responsibility is to facilitate the industries it regulates, by effectively and quickly reviewing and clearing new drugs and devices, by not wasting industry's time with trivial and overly complex requirements and by setting practical and sensible standards. And to do all that in a way that protects the public health.
The other question you need to ask is what kind of experience do you want an FDA commissioner to have before taking the job? Should he or she have held other leadership positions within the agency and be familiar with its responsibilities and organization? Should the person have held positions at other agencies or governments in which their responsibilities encompassed public health protection or industry regulation? Or does she or he need to have a proven record of effective management, say at a corporation?
The FDA's complex mix of areas of responsibility makes the choice even harder, as you might find a candidate experienced in the drug field who knows little about medical devices, and even less about food. Or the next person knows a lot about food safety but little about drugs or devices, to name just a few of the product areas under the FDA's responsibility.
The current incarnation of these philosophical struggles is Dr. Robert Califf, who was confirmed as commissioner in late February. He had been the FDA's deputy commissioner for medical products and tobacco. He was named by President Obama to be the next FDA commissioner and the law requires the nominee to be confirmed by the U.S. Senate. That has turned out to be easier said than done, but was ultimately successful.
Even though a Senate committee voted to approve his appointment, some individual senators opposed his confirmation, at least for a while. Different senators have given different reasons, but one, Senator Joe Manchin of West Virginia, said he thinks Califf isn't taking effective action against the problem of opioid abuse because he is too close with the drug industry. And Senator Bernie Sanders said he didn't like the close ties and that Califf doesn't appear committed to lowering drug prices (though it's not clear what role FDA plays in that regard).
With all that the FDA has on its regulatory plate, it does seem odd to pick out one policy on which they think its performance has been subpar and make that the reason to block a nominee. Still, maybe their objections have sent an effective message: It's probably not a coincidence that FDA, specifically Califf, announced a splashy new multifaceted plan to address opioid abuse in early February.
As for those "ties" to industry, Califf used to run a clinical research center at Duke University, which, no surprise, got money from pharmaceutical companies. In a senate hearing, Califf said his record makes clear by his actions that he wasn't swayed to loosen standards.
As noted, eventually the Senate did confirm. But the issues will always remain nevertheless about what kind of experience and knowledge make someone the right choice for FDA commissioner.